"Vague" | OIFC 1- 36' | 08/27/10
The Mission Statement for the OIFC says that we should share our fishing information with you. But in this case partially because of the upcoming king tournament I was asked not reveal any information. Because the person was kind enough to share these pictures I'll honor his request.
This is a 40 + pound king caught this week from a jon boat using a mullet and at the mouth of an inlet near here. What IS important is that it shows is that the kings are back near shore. A local told me that when the yellow butterflies show up the kings are not far behind. We've got a ton of yellow butterflies, the bait is on the beach and the water has cooled a tad AND this king was on the beach! May be some truth to that.
- Capt. Rickey Beck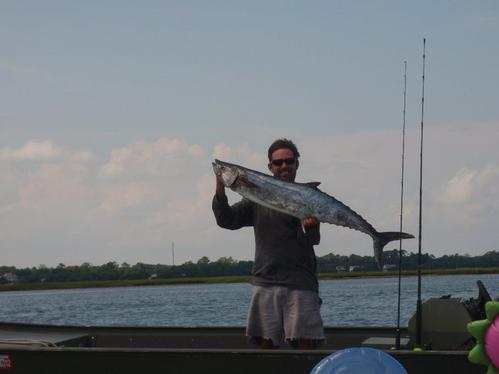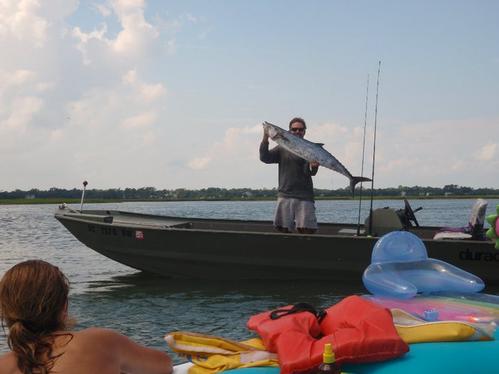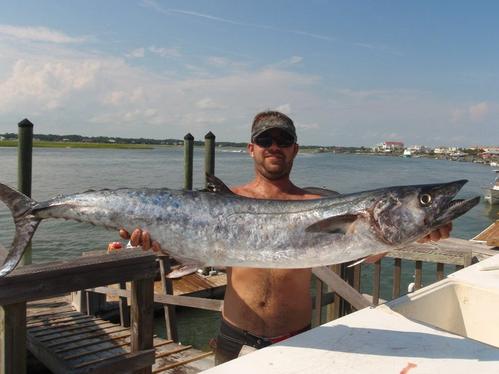 ---