"Kings at the Atlantic Ledge" | OIFC World Cat / Carolina Cat | 11/21/10
Below is a picture of Jason Britt and some kings he caught this morning at the Atlantic Ledge while fishing with Will Talton. Actually I couldn't read my own writing so I'm not sure I got Will's name correct.
Thanks for the info guys.
- Capt. Rickey Beck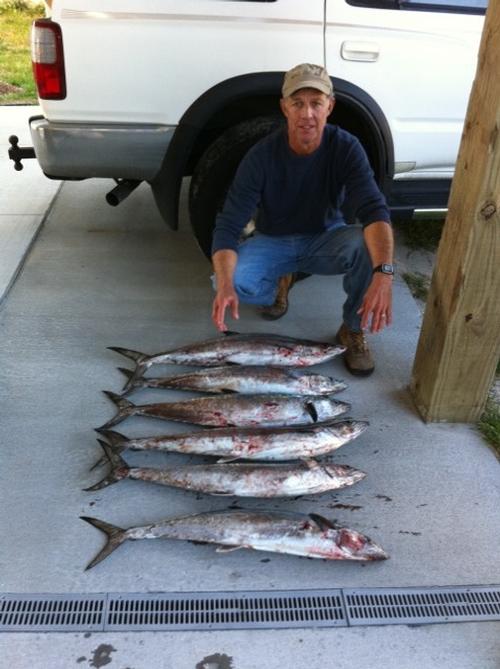 ---