"76.2 lb Wahoo" | OIFC World Cat / Carolina Cat | 11/22/10
Jeff, his son Chance Martini and crew from the MidTown Bistro couldn't stand Bryan Freeman's success with the wahoo Saturday and struck out on their own today. They ended up surpassing Bryan's 60+ lb wahoo with their own 76.2 lb wahoo. This was Chance's 2nd gaff shot ever.
Jeff says he always plays Kid Rock when he's wahoo fishing. This wahoo must also have been a fan!
- Capt. Rickey Beck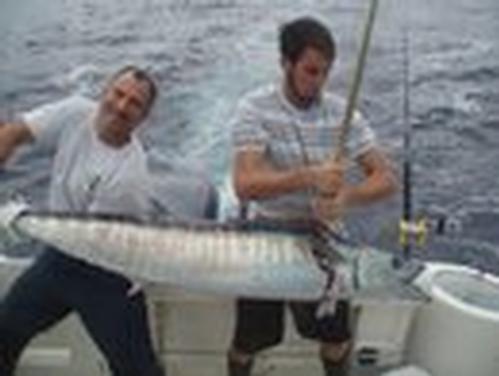 ---