"Weekend's Report" | OIFC World Cat / Carolina Cat | 11/15/10
My crew and I have spent the last 4 days on the water catching Kings and Grouper. Here is the lay of the land and what went down. The water inside of 70 feet has been cold (62-64 degrees) and dirty. This is not typical, but all the strong north wind and large swell apparently stirred up the water. Normally we'd be catching Kings like crazy at spots such as the Jungle, Shark Hole..... We did do pretty good on them at the 65 foot hole on Thursday, then the bite there slowed on Friday and by Saturday the water was very dirty, cold and no fish at all. So, luckily the weather got better by the weekend and we were able to stretch it offshore where we found an awesome temperature break and color change near the Atlantic Ledge- dirty green to crystal clear green and 64 to 69 degree temperature edge. The Kings were biting good along this edge and at nearby structure on the clean side. After catching quite a few Kings through the day, we spent the last hour targeting Grouper and landed our limit of nice Gag Grouper. Sunday, the focus was Grouper. However, conditions were apparently changing as we went to the same areas where we had luck on Saturday and found only sharks. We worked very hard all day and it was not until we moved to 100 feet that we finally got on the Gags and caught our 1 per person limit. I later talked to a dive friend who dove in the same areas and range as we were fishing and he reported 0 visibility on the bottom. That explains a lot and goes to show, its a totally different world on the bottom than it might be on top -- what you see is not always what you got. Monday, my wife Amy and a couple of friends went out on our own diving expedition. We ran offshore to 100-110 feet of water and found 74 degrees. The color wasn't great. Talking and listening to the King Mackerel fishermen over the previous day and that AM, it was apparent the King bite was not great. It seemed curious, but upon entering the water, it became clear ( or maybe not so clear ). The water was murky with lots of "stuff" in it. Visibility was about 15 feet and unless you put a bait close to any fish, it wasn't going to see it. Diving is n't ideal in those conditions, but it actually makes for more effective spear fishing. We had a pretty good day in that arena.
That's pretty much the deal for the weekend. But, here's the best part. Monday afternoon some very nice Kings started biting offshore of the Atlantic Ledge. Mixed in with the Kings were quite a few Mahi, which is odd. The water was reportedly clearing a lot and conditions looked good. Now, looking forward. The weather this week is looking really good. There's a weak front coming on Wednesday, and it will blow for a short while on Tuesday, but then it settles right back down and looks to be very nice all week and into the weekend. I predict if this forecast holds, this will be a BIG weekend for all fishing. The water should have settled and the fish will be biting like crazy. This weekend was only a taste and in my opinion, if we caught what we did in less than favorable conditions, then when the conditions get right, it will be out of control. Come visit us at the OIFC. We are open 7 days a week.
- Capt. Brant McMullan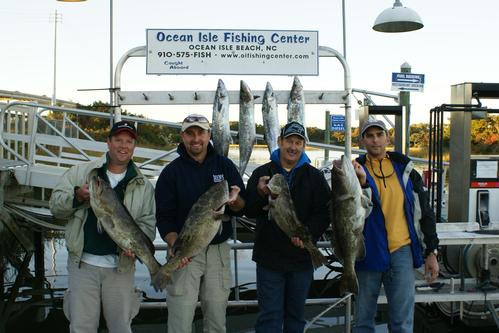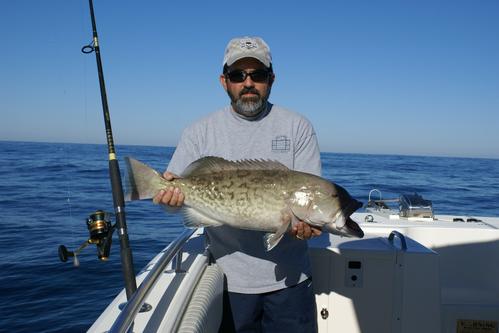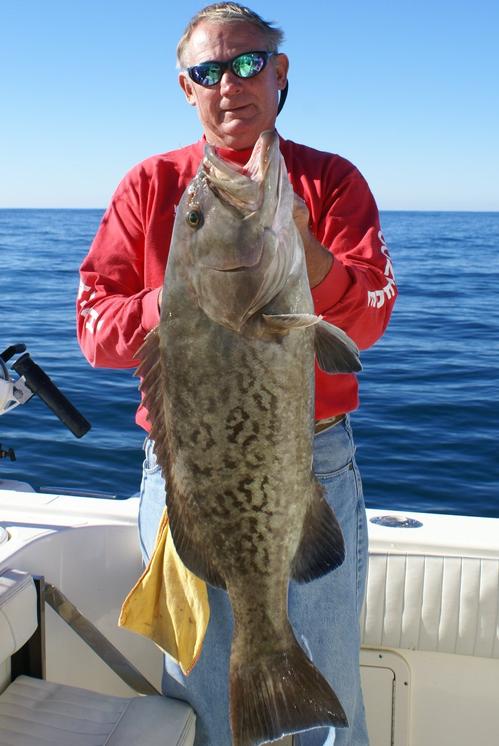 ---