"Fishn' and Racn'" | OIFC World Cat / Carolina Cat | 06/05/11
How much more southern American can people get if they enjoy fishn' and Saturday night racin'.
On the fishing end I've been told the bite was pretty hot as far as kings, cobia, mahi and spanish were concerned. The pogies were plentiful between the Shallotte Inlet and the Holden Beach Pier. But frozen cigar minnows were getting chewed on also. I was slack yesterday in regards to the boats arriving at the docks. This reporter has a summer cold that kicking my....well a bad cold. Plus the family and I joined Captain Brant, his family, Jamie Milliken, and his son Justin while they raced the Jolly Mon #02 Chevy and the OIFC/Beach Hardware Chevy at Myrtle Beach Speedway Saturday night.
Congratulations to Justin for winning 1st place and to Capt Brant for his run.
Below is a pic Ben and Bobby Speir of two of the better fish they caught Friday at the 90's. They reported catching pogies between the Shallotte Inlet and the Holden Beach Pier. Altogether they caught and lost 10 kings and several cobia. The wind kicked up unexpectedly Friday afternoon so the headed to the house after only a few hours fishing. Thanks for the report and the picture guys. More reports later.
- Capt. Rickey Beck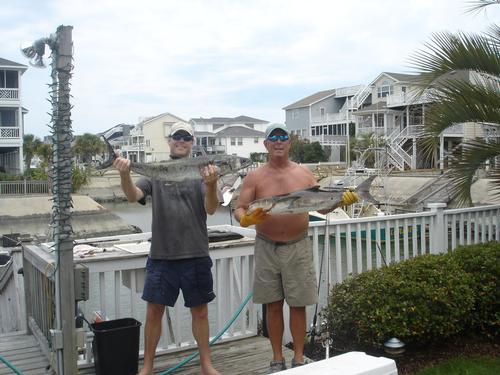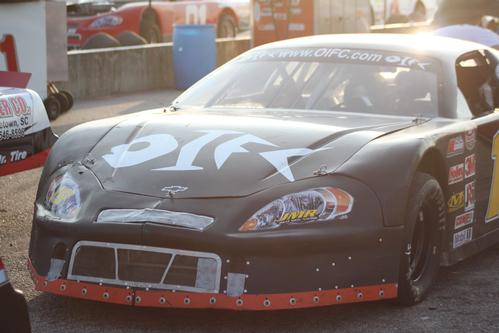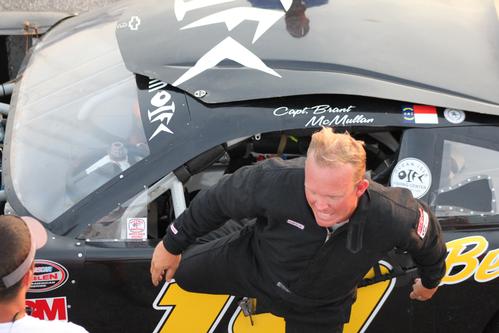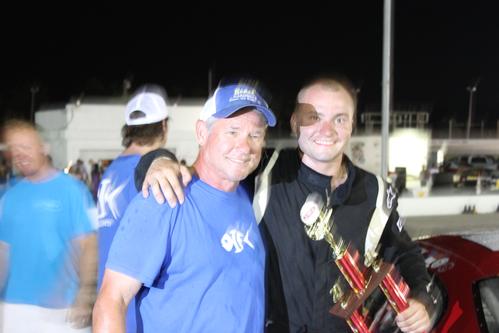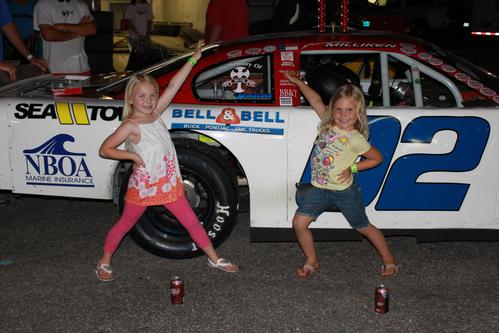 ---