"Amber Simmon's Reel McCoy Report" | OIFC World Cat / Carolina Cat | 06/01/11
The husband/wife fishing team consisting of Amber and Daniel Simmons fished aboard their Contender, the "Reel McCoy" with Tim Gallimore and Courtney Waddell on May 30th.
The crew had a productive day bottom fishing all be it they had to drown a few baits in order to locate the hot spot. They proceeded to make their limit within an hour. The gags and scamps weighed in the 14-22 lb range. The crew saw a full days action, catching 2 cornet fish, and 6 mahi by light lining behind the boat, not to mention the herd of reef donkeys.
Thanks to the crew of the "Reel McCoy". I can always count on ya'll for great fishing reports.
- Capt. Rickey Beck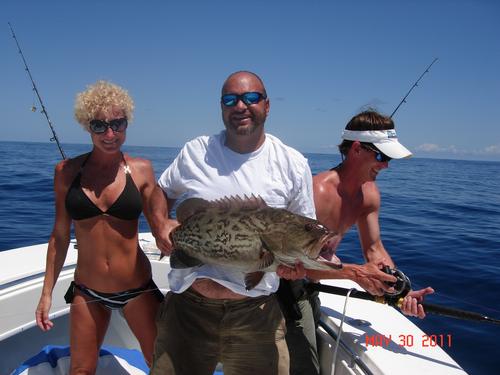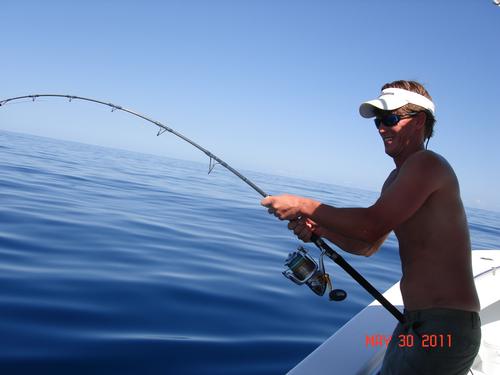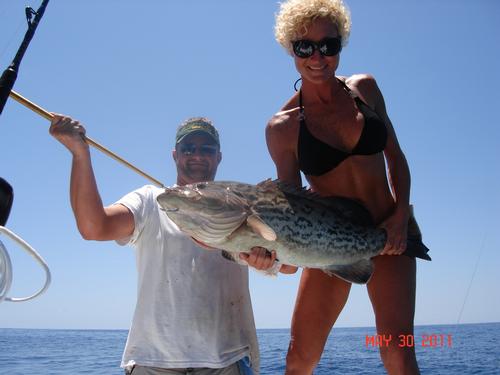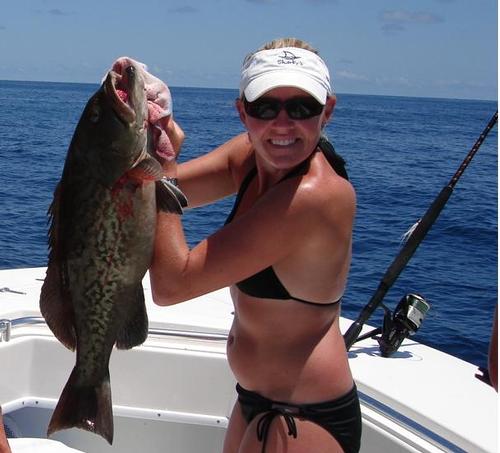 ---