""Get'n Jiggy with it!!!"" | OIFC World Cat / Carolina Cat | 05/01/11
Capt. Steele just dismissed his second jigging school class. Sandi Dunn passed with flying colors. She is pictured below with her dipolma a 22 pound grouper!!!
As you can see all other classmates passed as well. The group jigged up grouper and a.j.'s until complete exhaustion. They did some trolling to take a break. The mahi mahi were biting and a nice wahoo was boated. The group also jigged up a nice blackfin tuna. I would say Capt. Steele gets to keep his teaching certification for now!
Hopefully, Capt. Steele will take time to write a more detailed report tomorrow. See ya on the water!
- Capt. Jacob Frick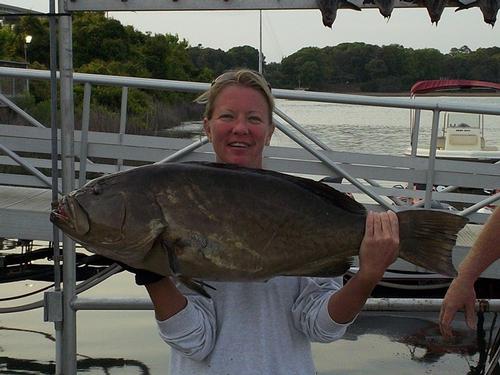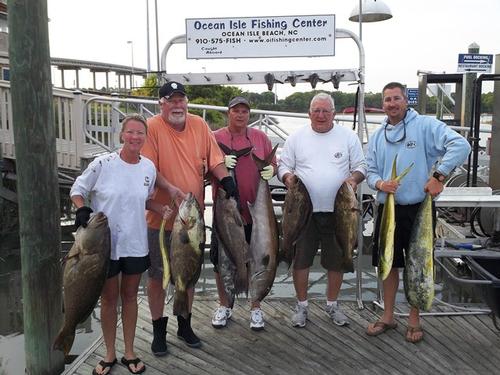 ---