"100/400" | OIFC World Cat / Carolina Cat | 05/10/11
The Gulf Stream is just begging for the Far Out Shoot Out participants to catch some winning fish! Today is yet another example of the action in the Stream. Captain Zach and Captain Steele were joined by Greg Griffin (Greenville, SC), David Van Gelder (Atlanta, Ga.) and Gil Carroll (OIB) and fished the 100/400. The charter group caught 2 wahoo, a black fin and around 8 mahi. These guys were a fun buch, as displayed in the pictures!
This was indicative of the recent fishing in the Gulf Stream and should encourage us to the The Far Out Shoot Out!
- Capt. Rickey Beck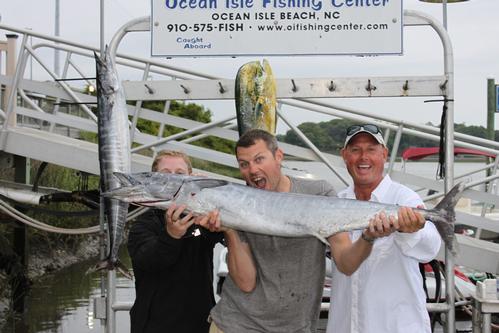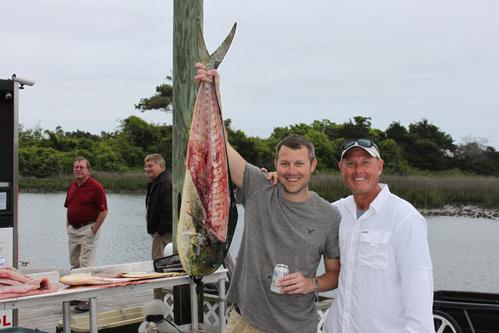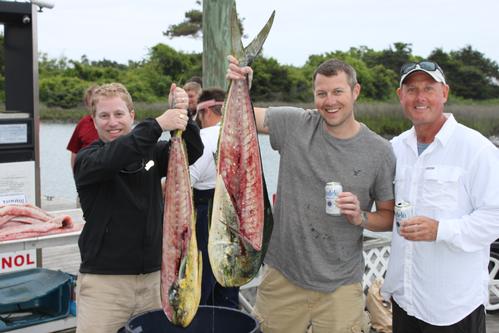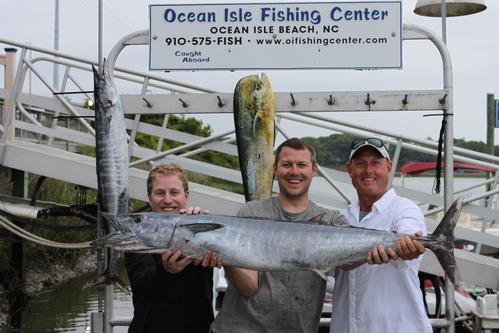 ---