"J. Dogg's Hot Hand" | Get Busy | 04/28/11
The fishing report has been full of news the past couple of days so I "sat on" Capt. Jeff's report. Capt. Jeff took the Culpepper boys who are from Hickory, N.C. on a guide trip in shore fishing. Jeff used mud minnows, which right now are the hot bait for inshore action. Though he didn't say where he was fishing I would guess you can tell by looking at the pictures.
It's supposed to be beautiful here in Paradise this weekend. We hope you drop by the OIFC. If you get the chance take a child fishing!
If you want to take a kid fishing, stop by the now famous Goat Island and pick one up.
- Capt. Rickey Beck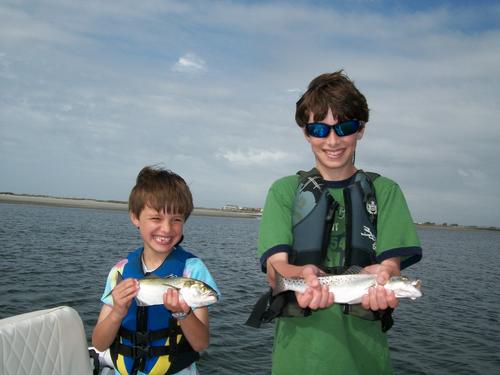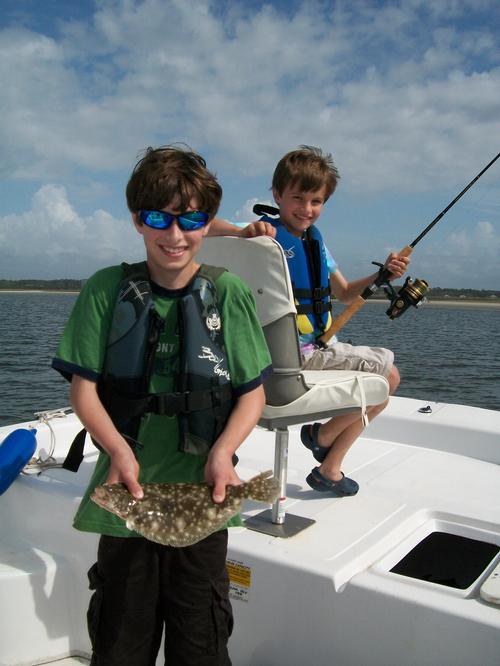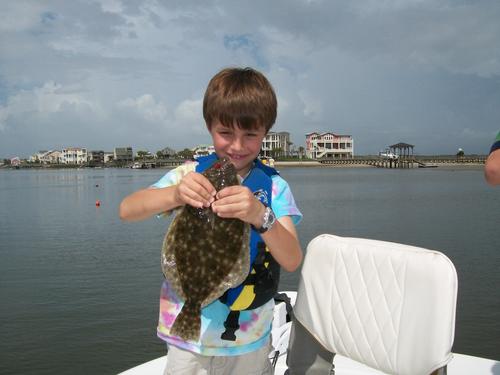 ---