"Empty Pockets Report" | Do Work / OIFC | 01/16/16
~~We fished 4 hrs in afternoon. The next morning we fished 4 hrs, no wahoo just bonitas and cudas 2 wahoo average 59 lb each. We slept at breaks, The temp said it was 53 degrees but the wind chill made it was cold.
Thanks for the report Wendell. He's one hard core fisherman!!
- Capt. Rickey Beck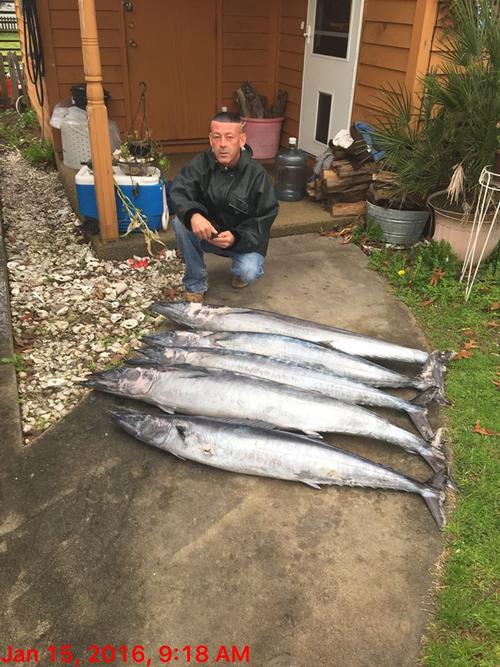 ---