"Tree Shaker" | Get Busy | 05/29/11
Capt. Brandon Sauls weighed this 4.2 lb tree shaker in at the OIFC Saturday after noon. This was one of several flounder he caught that day. His goal was to knock Clay Morphis off the oIFC Rodeo Leader Board. It was not meant to be yesterday. But the Rodeo is far from over and the big flounder are starting to appear.
Brandon said the flat fish are best caught on the in coming tide. The baits of choice are, in order right now, pogies, most often found in front of the Ocean Isle Marina, and then mud minnows. Captain Jacob of the OIFC has fantastic luck with Berkley Gulp artificials.
- Capt. Rickey Beck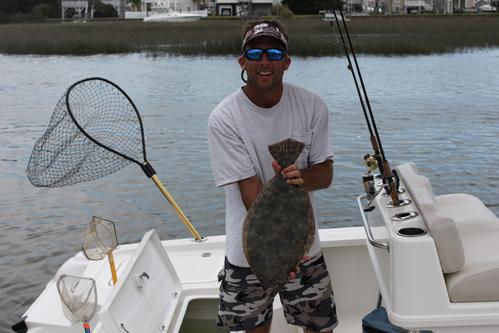 ---