"'cuda" | OIFC World Cat / Carolina Cat | 08/12/11
Ken and Matt Ritch along with Stafford Dunbar landed this citation barracuda at the Shark Hole today. They had hooked a king and the 'cuda ate the king and went on to give 30 minute battle until he was landed. The fish was a citation size 52" and 32#. My understanding is they were going to release the predator.
Joe Seegars also sent me a picture of some 5+ lb. spanish he caught today.
Barracuda pic.. and story by 1st mate Mitch
- Capt. Rickey Beck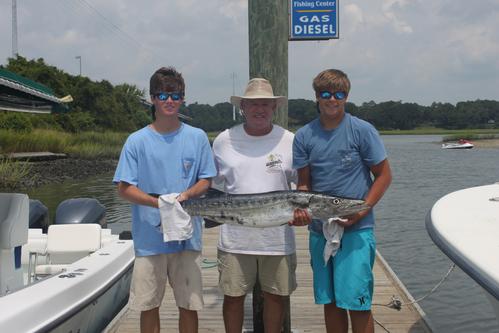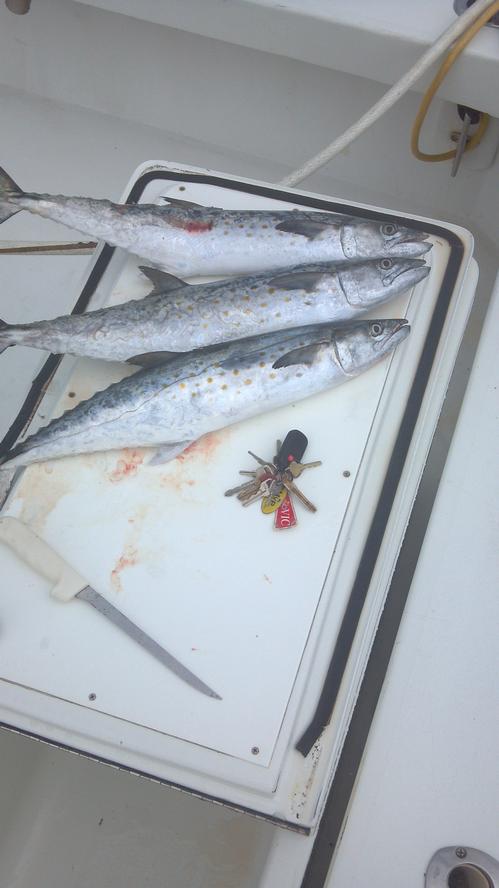 ---