"Kings Show Up" | OIFC World Cat / Carolina Cat | 08/08/11
PTL!!! Kings have finally shown up someplace between Virginia and S. Georgia! In fact they were in @60ft of 83 degree water 20 miles off shore in the morning today. They weren't huge, but as Capt. Rube would say about King Mackerel Tournament fishing, "size is relative".
Captain Steele and Captain Chris Eckert were trolling with frozen cigar minnows on a 6 hr charter booked by Greg and Colleen Gutirrez, Randy and Julia Shearer, James Reid and Dan Kudia. Julia caught the biggest king and Randy caught the littlest. Only re-enforcing my theory that ladies are better fishermen than men. Let's hope these kings will bring along a whole colony!
Gaff Cam pictures by Capt. Chris
Dock pictures and reporting by 1st Mate Katy B.
- Capt. Rickey Beck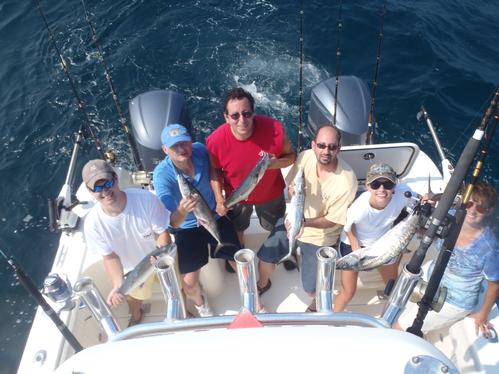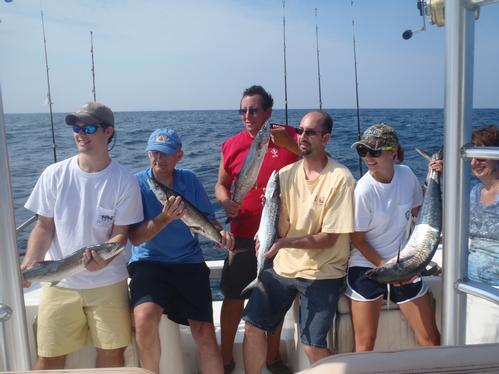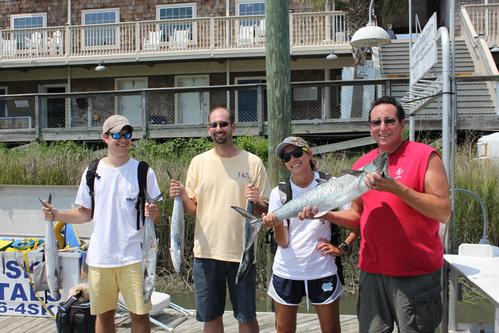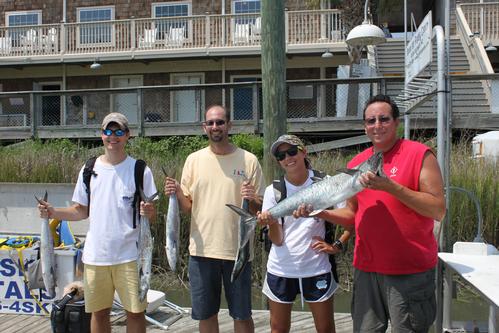 ---