"Just Married" | Get Busy | 06/28/11
Mark Bond, Mark Engle and Zach Engel from the Columbus Ohio area fished with Captain Jeff Williamson Sunday. Zach, who must have married a wonderful woman, tied the knot Saturday on the beach. His lovely bride let him go fishing the next day. Enjoy Zach, that will change! All the fish were released unharmed.
This was at the beginning of the wild, almost heard of 3 day blitz of red drum at the Sunset Beach Bridge. This bite was a charter captain's dream! There were many captains from several charter companies working together. Some were even rafted off to each other and having a ball. The bite was great but even better was the friendship and teamwork among all the Captains. Awww..wasn't that just so introspective of me?
- Capt. Rickey Beck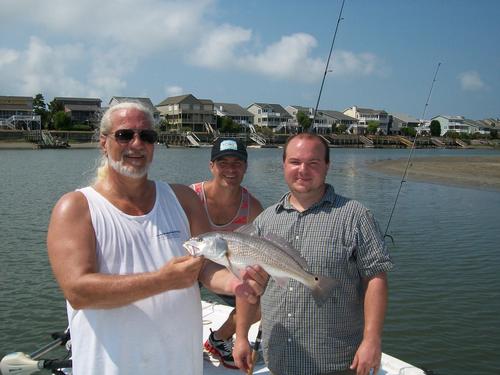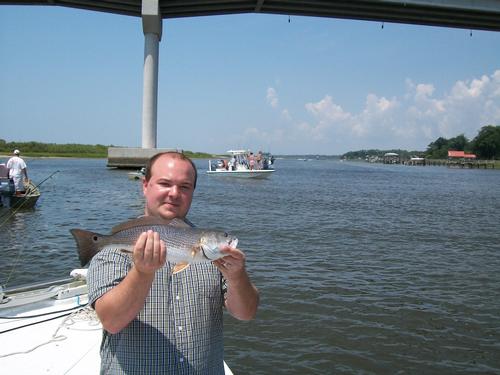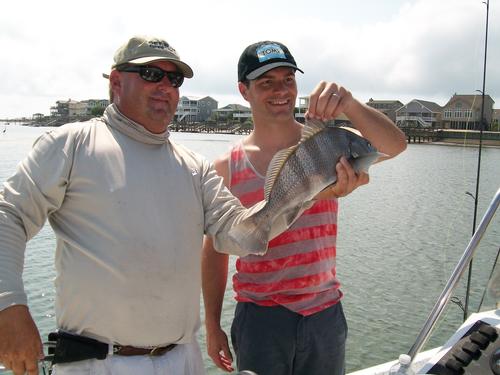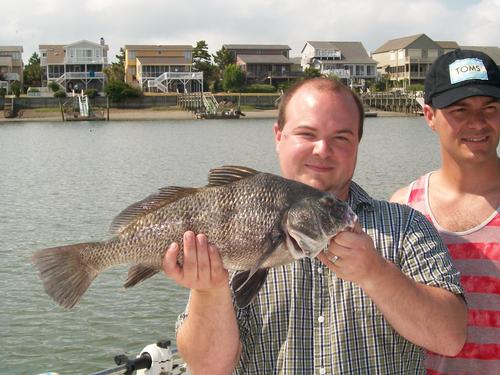 ---