"2 Citation Kings" | OIFC World Cat / Carolina Cat | 07/12/11
Man!!!! On the heels of many fishermen struggling during this weekend's Got Em On King Classic, Amanda Almond and Scott Lomas bring 2 citation kings to be weighed and photographed at the OIFC Monday the 11th. Of all places to pull a 35.7 lb king Amanda caught hers at the 390's. How many angler hours were spent there Sunday? Scott Lomas caught his 34 lb king in 65 ft of water. To finish it off they also weighed in a 5.7 lb spanish.
All the tournament talk in this report was in good spirit. Congratulation from all of the king fishermen and the OIFC and thanks for bringing you fish by our humble establishment.
Thanks to Miss Olivia of the OIFC Store Staff for the report and pics.
- Capt. Rickey Beck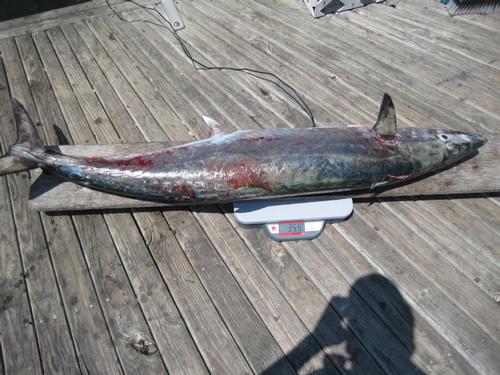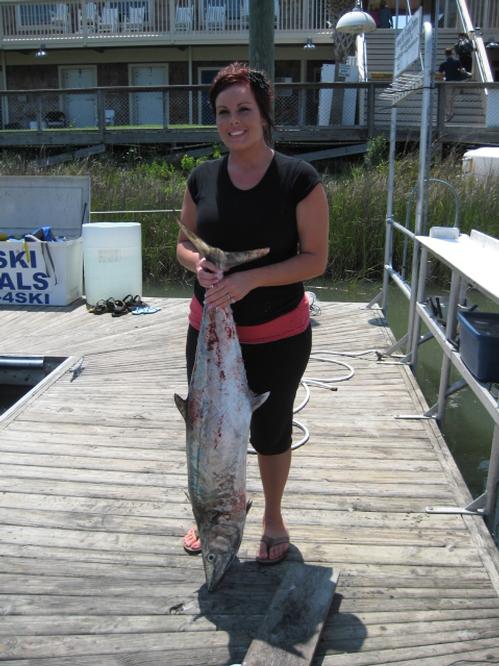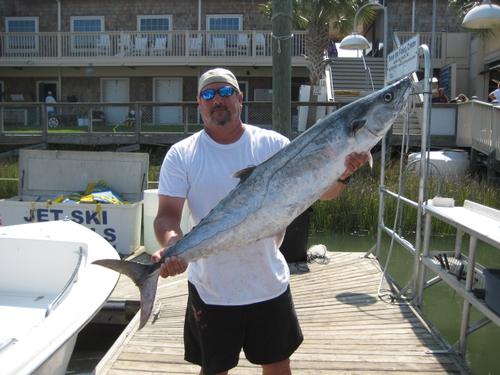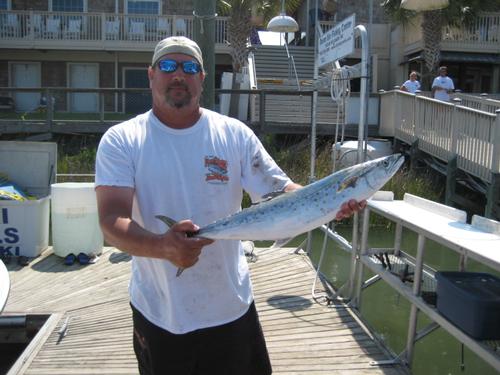 ---