"Jolly Mon Results, Day One" | OIFC World Cat / Carolina Cat | 06/18/11
There were several tired, haggard and wet anglers pulling up to the official Jolly Mon scales at the OIFC. When the dust settled at 5:00 pm we were told unofficially that 112 boats fished today with only 18-20 weighing in fish. Places 1-3 are:
1) Logan's Run, 23.60#- D Logan
2) Hot Ron, 19.54#- Brett and Allen Barnes
3) Natural 18.50#- Stephen Hill
** The All In weighed in a 51# cobia
This reported will fish Sunday so a cub reporter will be subbing for me. Good luck to all the Sunday fishermen. Be safe, tight lines and bring in a big one.
This able bodied reporter will be fishing Sunday so a cub reported will substitute for me.
**Please understand that is report is not official, and may contain mistakes so don't call or send emails complaining that I got something wrong.--Thanks, Capt. Rickey
- Capt. Rickey Beck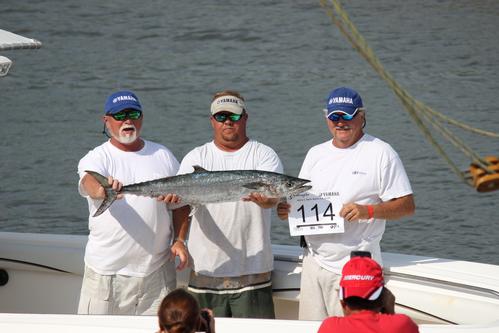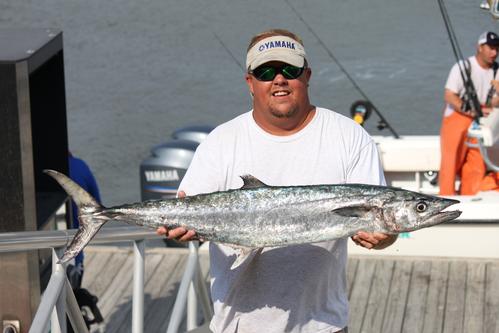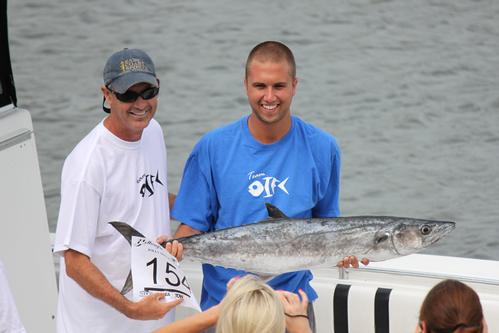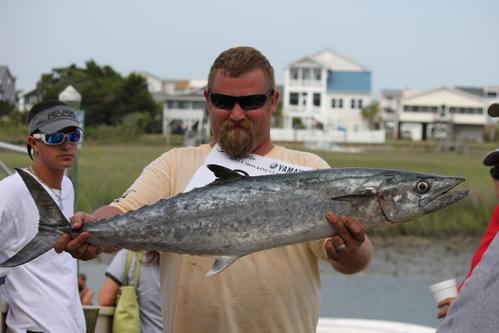 ---