"Great Fishing" | Get Busy | 09/10/11
Friday was a beautiful day in S. Brunswick County. The morning started off cooler than normal and the fishing was hot. Captain Jeff Williamson was joined by Shelly and Mark Laws of Johnston City, Tn., and Mike Hall and Gary Cooper of Collinsville, Va.
When they returned to the dock they said they had limited out on Red Drum and had a couple of flounder too boot. 1st Mate Brayden McMullin welcomed them back to the OIFC and inspected their catch.
- Capt. Rickey Beck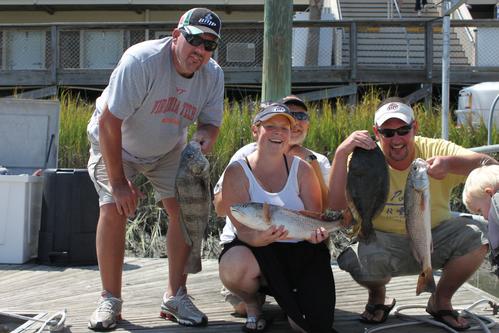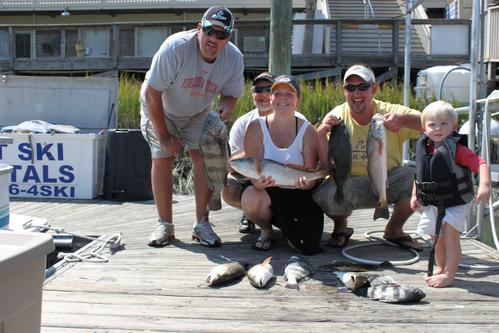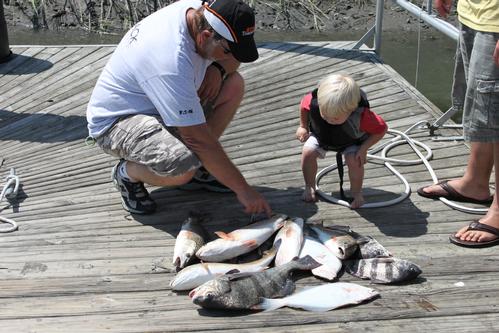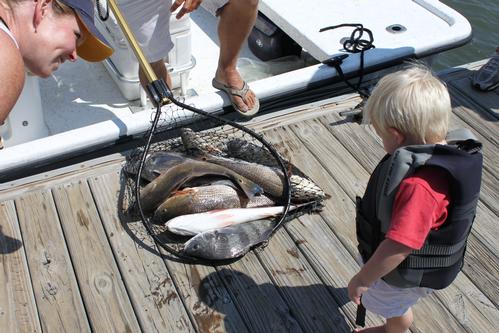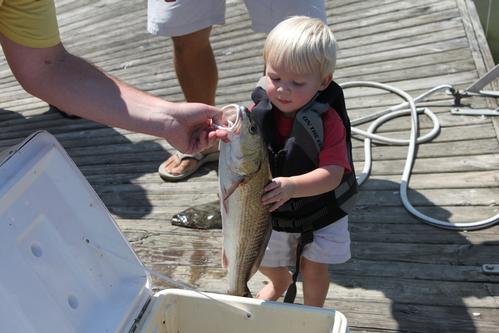 ---