"Bottom Fishing" | OIFC World Cat / Carolina Cat | 09/20/11
Pictured below are Charles and Anita Stroudt of Harrisburg, Pa.,Pete, Dale and Carolyn Stroudt of Strausburg, Pa., and Peter Priest and Lynn Brown of Harrisburg, Pa. with the grouper, trigger fish and B-liners they caught today. The group was fishing aboard the Carolina Cat, captained by Steele and O.C. They fished in water 90' deep and with a temperature of 78 degrees.
Mack also wanted to get in on the act.
- Capt. Rickey Beck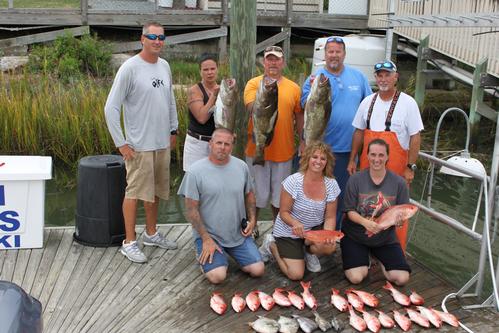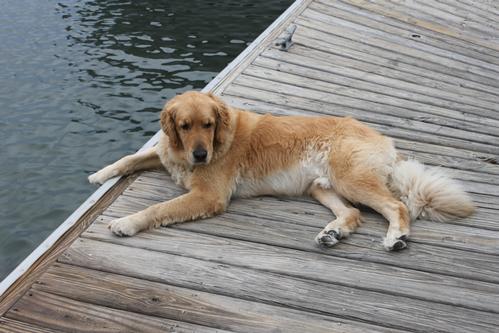 ---