"Every Picture Tells A Story-Rod Stewart" | Get Busy | 10/05/11
This reporter is showing dedication by carrying out his duties while in Daytona Beach. What I should have done was stayed put in Ocean Isle Beach and gone fishing with Henry and his daughter Virgina Beckham of O.I.B. Both are accomplished in shore anglers and can always be counted on to catch great fish. As the pictures show they were fishing at the Little River Jetties when they caught a 36 " drum, a 26" spanish as well as the others in the pictures.
Virginia was my sidekick at the OIFC a couple of years ago and she and her dad can always be counted on to give us good reports and pictures.
- Capt. Rickey Beck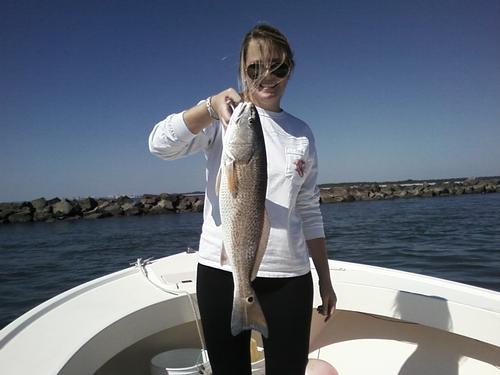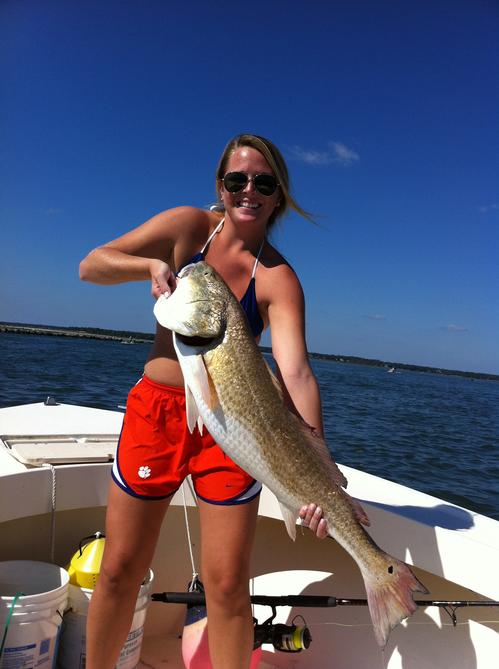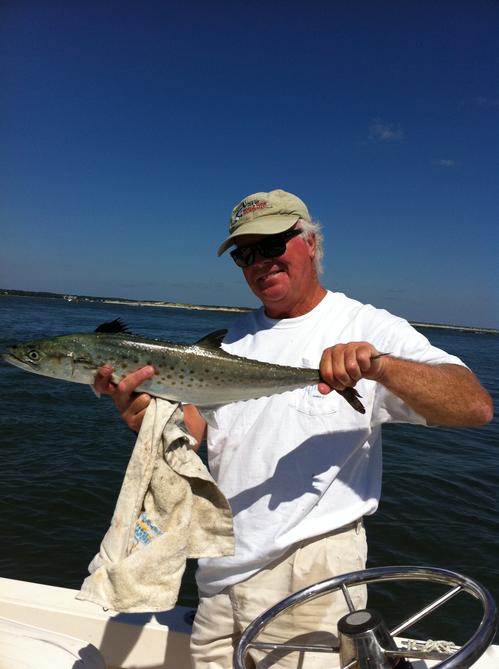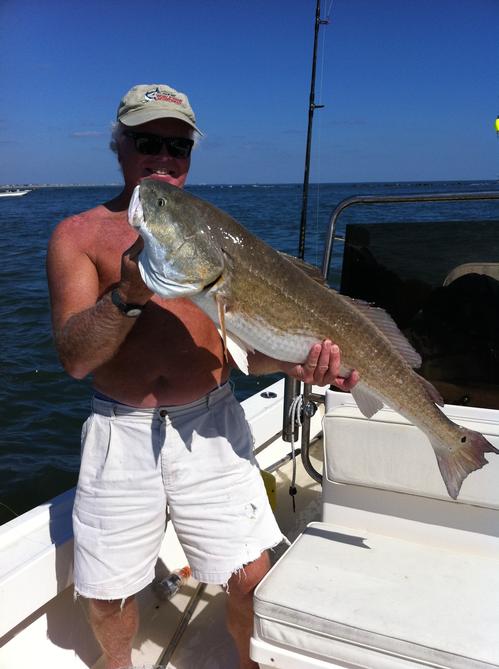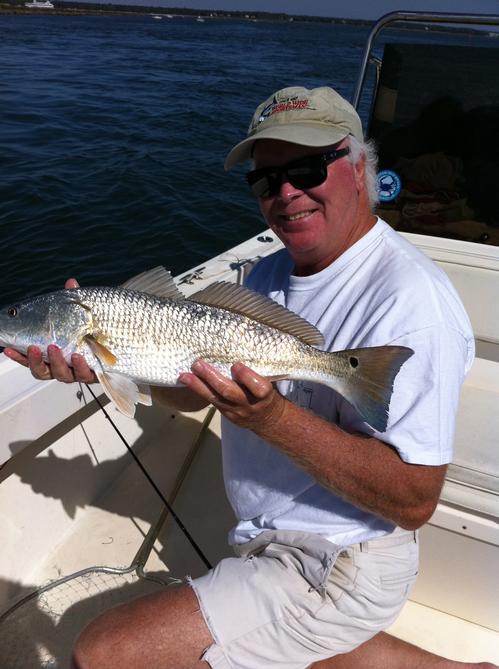 ---