"Team OIFC" | OIFC World Cat / Carolina Cat | 09/04/11
Team OIFC carried the winning banner for the OIFC Tournament Fishing Fleet, aboard Capt. Barrett's Yellowfin in the South Brunswick Islands SKS Tournament. Along the way Capt. Barrett, Capt. Brant, Caroline and Rube picked up these wahoo.
Pictured below are Capt. Barrett and Capt. Brant. Rube and Caroline were no place to be found when it came time for the picture. They were met at the OIFC dock , by Stephanie and her and Barrett's beautiful daughter, Blakely. (If I misspelled young Miss. McMullan's name, Mom is going to have my hide!)
Congratulations to Team OIFC.
- Capt. Rickey Beck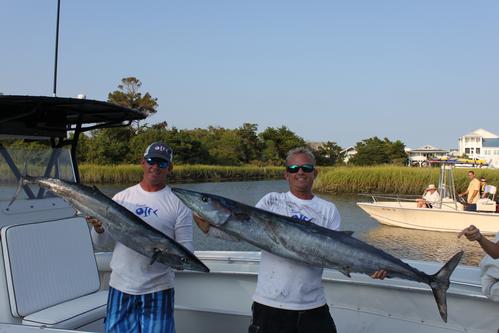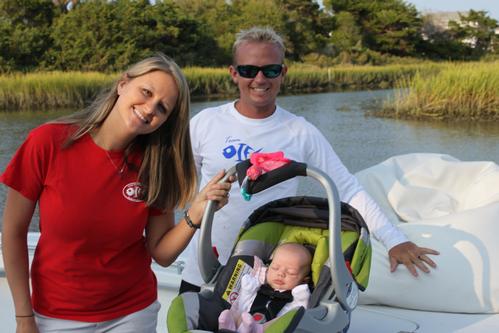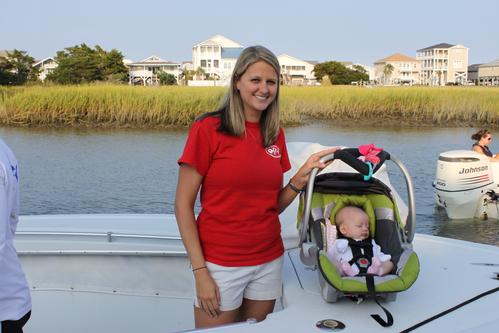 ---