"Big John's Flounder" | Get Busy | 07/30/11
It's hot enough to fry these flounder on the front of the Sea Hunt Big John Thompson, Pete and Lee were fishing. They caught these flat fish in the Oak Island/Southport area using finger mullet.
Nice fish and thanks for permission to use the pic and the info.
- Capt. Rickey Beck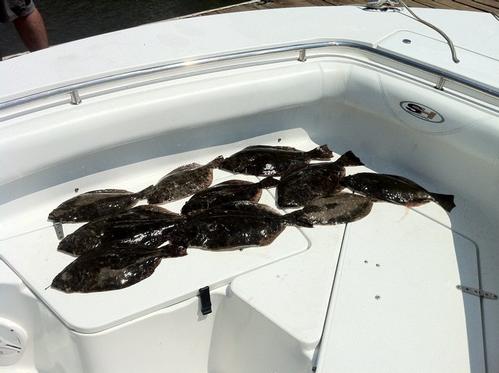 ---