"Capt. Rickey's Specktacular Christmas Tournament" | Get Busy | 12/27/11
Let me begin by explaining that a computer glitch prevented me from posting reports. That said, I am glad to report that the Capt. Rickey's Specktacular Christmas Tournament was a roaring success and loads of fun. The winner was Brandon "Bonecrusher" Sauls, the humble, self professed "God of Trout" with a 3 lb trout. Bone Crusher eked out Team "Real Deal" by .1oz. However Austin Aycock of the "Real Deal" won Jr. Angler.
Dr. Clay Morphes hosted an awards banquet at his palatial riverfront home. The attendees feasted on homemade clam chowder, pork tenderloin, tons of finger foods as well as a plethora of beverages. A special thank you to the Morphes family for their hospitality and to the OIFC for hosting the event.
Bonecrusher was presented with $400 cash while Austin Aycock won $50. The check in the picture shows $350, but a late entry not noted by the Treasurer boosted the take.
We look forward to some more tourneys as well as next year's CRPCT!!
- Capt. Rickey Beck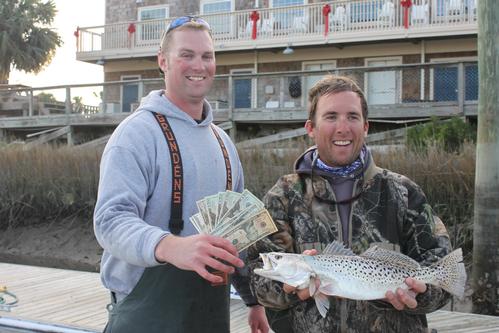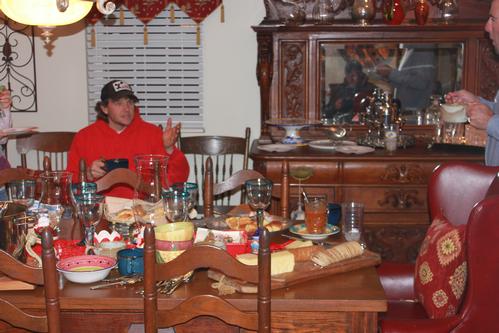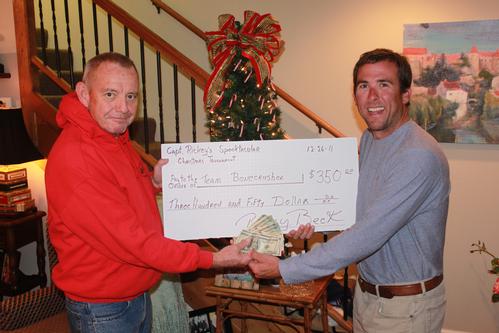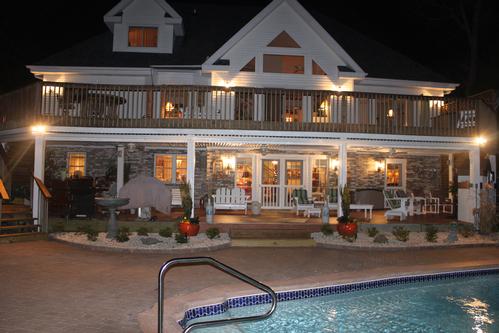 ---