"She Can Do It All" | Get Busy | 09/11/11
Sunday, Capt. Jeff Beck, his daughter, 1st Mate Camdyn and myself, all members of Team OIFC decided to do a little back water fishing. Jeff said he'd been working with Camdyn on throwing a cast net. But I had no idea she could throw it as well as she did. Camdyn caught shrimp and mullet on almost every throw, and her net opened nicely.
After getting some nice bait we elected to anchor off at the Sunset Bridge near Bonecrusher and his family. No more than Camdyn cast her Barbee rod, the tip took several nice hard dips and the fight was on. What appeared to be a 3 lb flounder was striping line faster that she could reel. Once she got the fish along side, it decided to run and snapped her line.
Jeff put her another bait on and bam!!! It was me this time. I brought in a record setting toad fish, causing Camdyn to laugh at my lack of fishing skills. Right after that she landed a 1.4 lb flounder all by her self.
We pulled anchor and changed to a location near Daniel Simmons' house. We poped our baits under a dock. And you guessed it, Camdyn hooked a 2.7 lb black drum. She fought it all the way in all by herself.
The crew cleaned the fish at the OIFC and after cleaning the boat and taking her bath she was ready to have a great dinner of fresh shrimp, flounder, black drum, cole slaw and hushpuppies. Country girl can survive!!
- Capt. Rickey Beck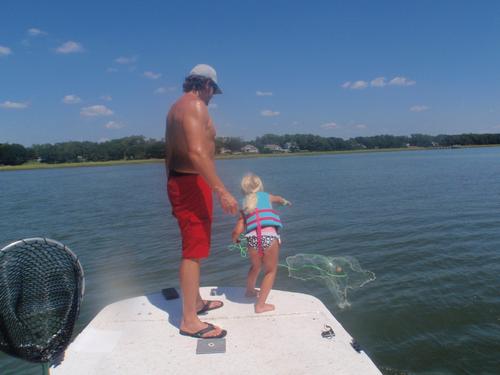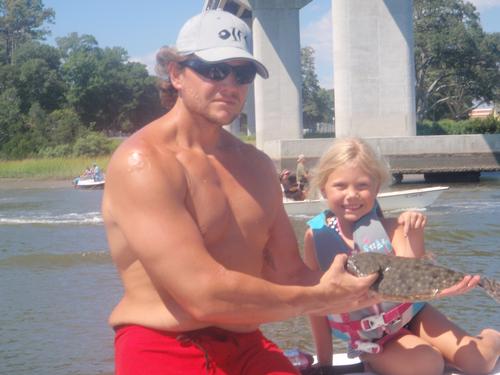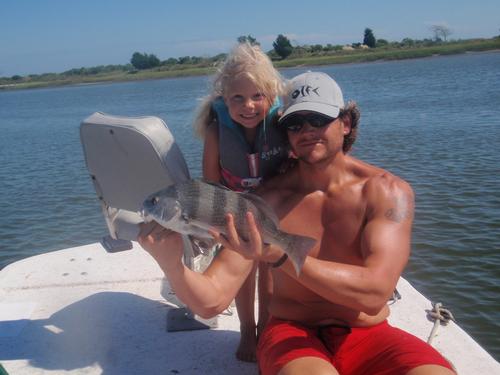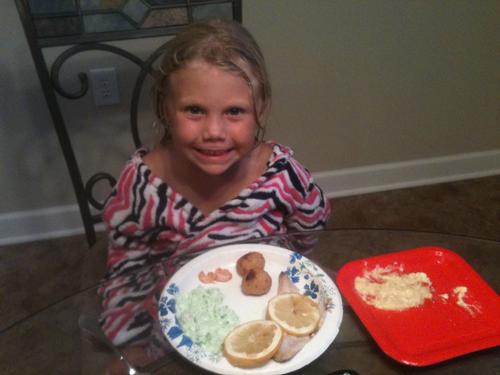 ---