"The Saga Continues" | OIFC World Cat / Carolina Cat | 11/09/11
The Get Floor'd crew got under way this morning. They promptly blew a trailer tire. That fixed, the last report was they had cleared Atlanta. This is a real test of their determination! Robbie Roberts of the King Hunter/Bell and Bell GMC heard of the Get Floor'd's truck problem and immediately offered the services of the dealership. Bell and Bell is a loyal sponsor of the OIFC's Tournaments and also provides the shuttle vehicles.
The Hail Yeah crew were amazed with Biloxi and urges everyone to go to the Nationals next year just to see the event. The wind is supposed to blow but settle down for the Tournament. Below are a couple of pictures they sent.
- Capt. Rickey Beck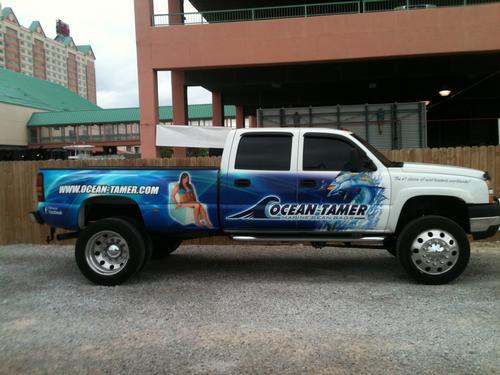 ---