"Hound Dog Finds Spanish" | Get Busy | 04/18/12
Captain William Parker and his wife Pat headed to the Youpon Reef this morning. William said when they arrived they saw Spanish busting all over. They deployed an Alabama Rig with 00 Clark Spoons a fair distance behind the boat, All was going well until William called me to say he had a big Spanish and the action was hot. As soon as he put his mike up the action shut down! But there is going to be no freezer burn on these fish. They became tonight's dinner.
But they did weigh a citation Spanish. Click on this link to see the Parkers at the OIFC dock with their theme song. Dancing With The Stars....Not!!
- Capt. Rickey Beck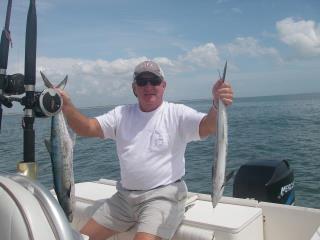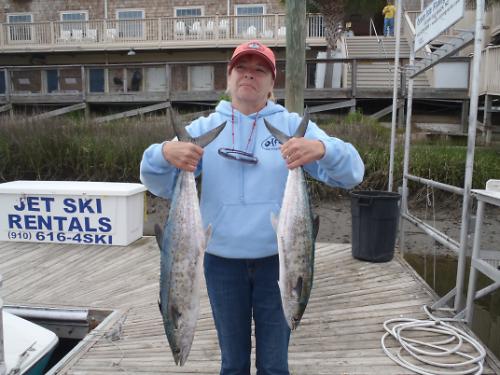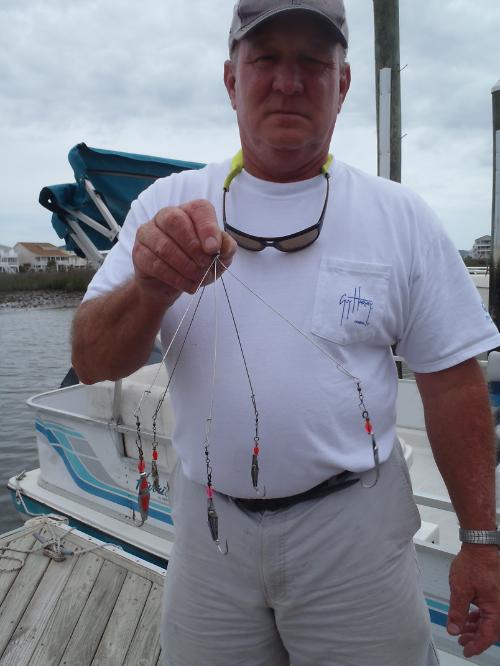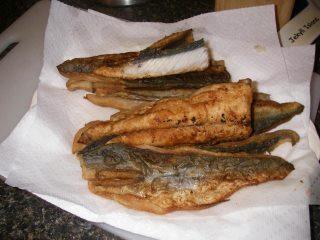 ---