"Fun Fishing" | OIFC World Cat / Carolina Cat | 04/12/12
Capt. Chris Dew and 1st Mate Aaron Dew took a group on a near shore charter this morning. They said they caught and released 200 sea bass and a bunch of blues.
The crew consisted of Roseann Deucher, Chris Deucher, William Deucher, Thomas Deucher all from Cleveland, Ohio Also aboard were Andrew Deucher and Jack Deucher of Vass, N.C.
Thanks for chartering with the OIFC and I hope ya'll enjoyed yourselves.
- Capt. Amy McMullan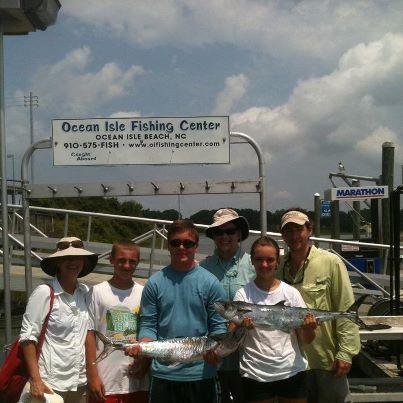 ---