"Ben and PaPa Speir" | Get Busy | 04/30/12
PaPa and Benjamin Speir took to the Jetties for some grandpa and grandson fun this weekend. They had a big time with some blues, a slot red fish and many protected sea bass. Of course they released them. It's part of a good PaPa's job to take a grandson, or granddaughter fishing on a beautiful day!
What is that bait I see in the picture? Are we to believe that is what they used?
- Capt. Rickey Beck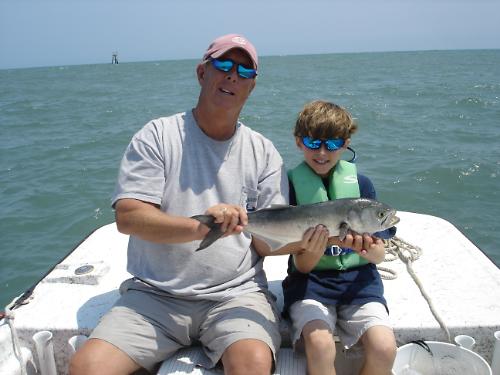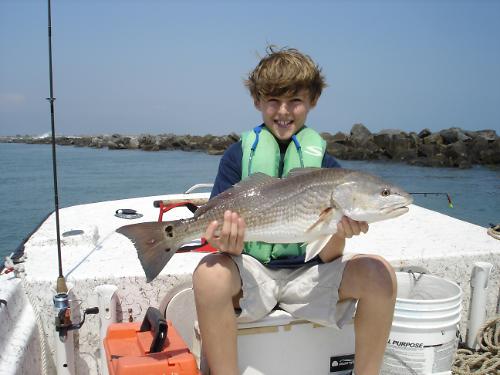 ---