"Gulf Flounder" | OIFC World Cat / Carolina Cat | 03/24/12
Captain Chris Dew and 1st mate Derek were chartered by Clay Parker, Jeff Raver, Max Treese, Roger Burloa, Horace Turbeville and Keith Geohagan of Charlotte, N. C. for a little off shore fishing.
What transpired may sound a little fishy, but it's true. They were fishing the boxcars on the inshore side of the Sharkhole in 69 degree water, when as Keith was reeling in a catch and release sea bass he saw a flounder nail the sea bass. A marine biologist dropped in and identified the flounder as a gulf flounder.
Thanks for fishing with us guys,
- Capt. Rickey Beck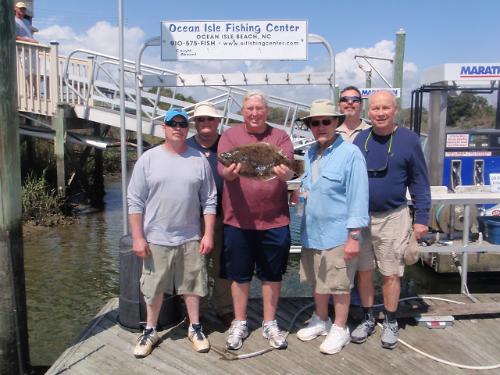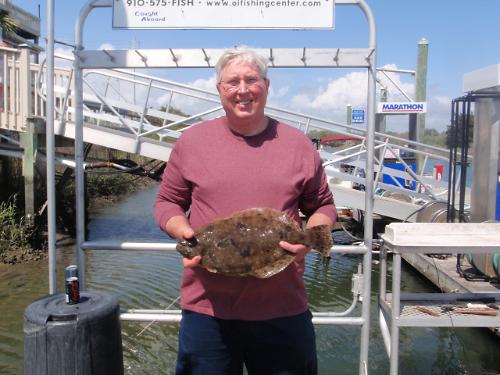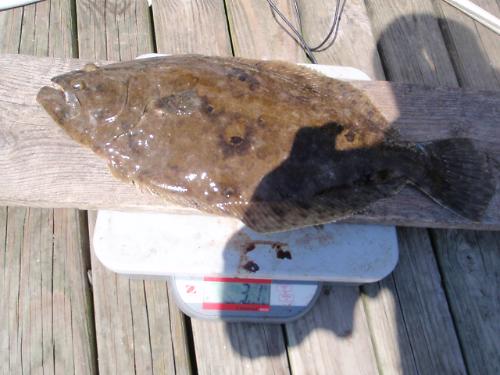 ---