"Another Fun Day" | OIFC World Cat / Carolina Cat | 05/06/12
Captain Chris Dawson had the thrill of taking 9 year old Tyler Lambiasi on his 1st saltwater fishing trip. Along with Tyler were Will Patterson, Jonn Smith and Warren Thompson. Tyler is pictured below with a spanish mackerel he caught on the 4 hr. charter.
Also on the dock was Michael Goodwin, Mitchell Hough and Brian Locklear with the 12.7 lb and 17.6 lb grouper they caught southwest of the tower.
Don't forget to visit our Facebook page
Pic's and report by KK
- Capt. Rickey Beck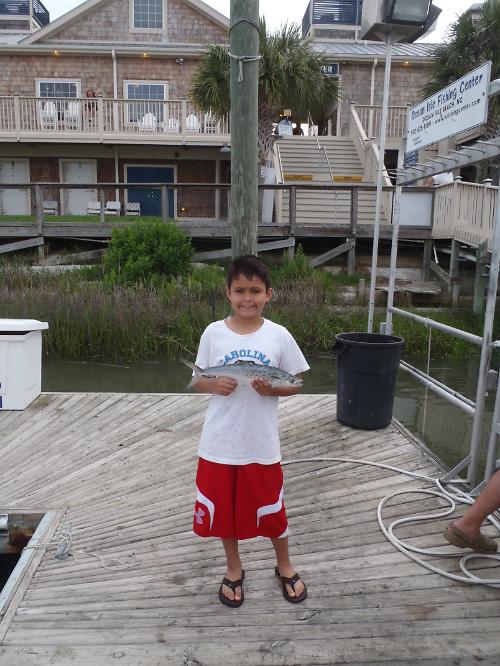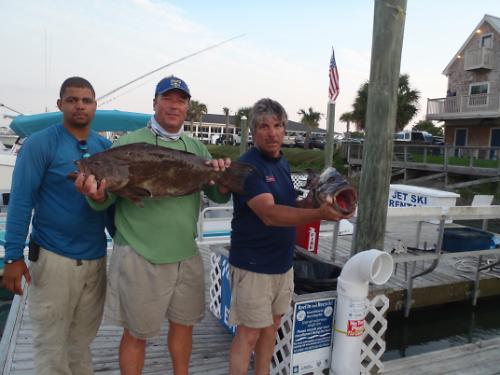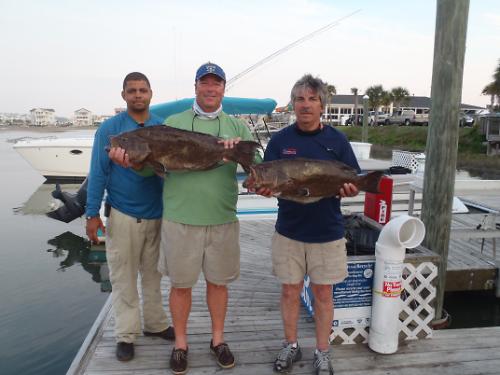 ---