"85 Year Old Catches Marlin" | OIFC World Cat / Carolina Cat | 11/08/11
Pam being in the hospital has given me a LOT of time to read..maybe too much.
Below is a picture of an 85 yr.old woman who caught this 850 lb Marlin. There's hope for us old folks yet! Isn't that right Rube?
- Capt. Rickey Beck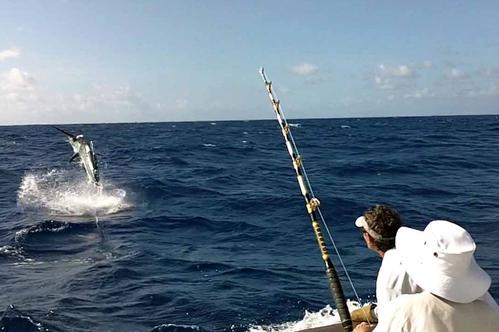 ---