"Dr. J" | OIFC World Cat / Carolina Cat | 03/19/12
Jay Murphy and George "The Dredge" Macon fished a little inshore of the 100/400 Sunday. The ocean was 175 feet deep and 73 degrees. They had one short bite and one break off with all but one being on a red and white, not to include the 2 1/2 in the picture below. The big wahoo weighed 50 lbs. Not sure what the 1/2 weighed. It appears the camera man was a little slow on the draw.
Not only did Jay apologize for the butchered fish, but he was even more apologetic for Bill, who was "Tebowing" in the picture. As per Jay Bill is a Georgia fan and just hasn't figured it out yet.
By the way..don't you wish you'd entered the Rodeo Saturday when you were talking about it...Snooze you lose! Just kidding!!
- Capt. Rickey Beck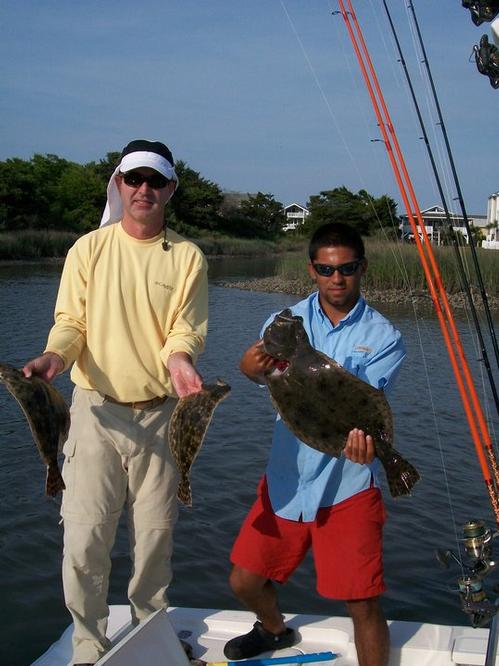 ---