"Spanish Bite" | OIFC World Cat / Carolina Cat | 04/21/12
All you Spanish Mackerel aficionados will be happy to learn that once again Captain William Parker, accompanied by the OIFC's own Terry Johnson mopped up on the Spanish today. They were at the Youpon Reef and same as Wednesday pulled an Alabama Rig with 00 Clark Spoons pulled pretty far behind the boat. The Alabama rig, to a Spanish looks like a school of bait fish. Also, William said they caught a small King at the Youpon but released it.
The OIFC has all this tackle in stock and I strongly suggest you give them a try.
- Capt. Rickey Beck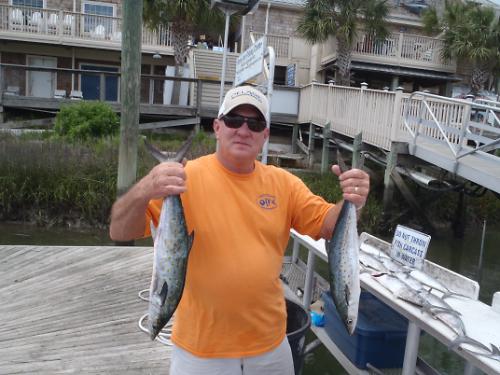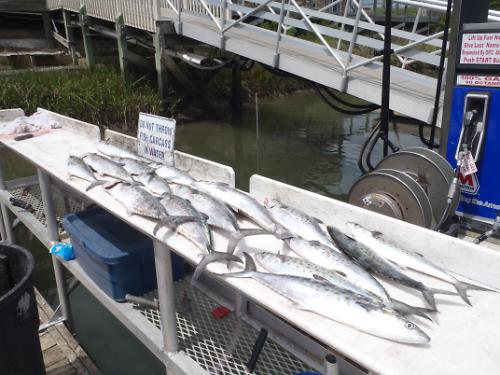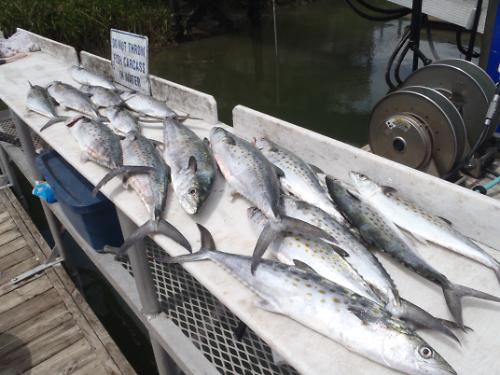 ---