"Good Luck Capt. Zach" | Get Busy | 04/15/12
Capt. Zach Faulkner has gone on to try his hand on a Tugboat. He had said he wanted a career on the salt water and so it begins. We at the OIFC wish Zach good luck and tight lines!
Zach text me early this morning and told me he'd be steaming by on the Island Express. I loaded up my English Bulldog "Tugboat" and headed for the old Sunset Bridge to get some pics..Here they are.
PS..Zach said they let him run the boat from the Ocean Isle Marina to just past the OIB Bridge and he didn't even hit anything. Good luck Bud!!
- Capt. Amy McMullan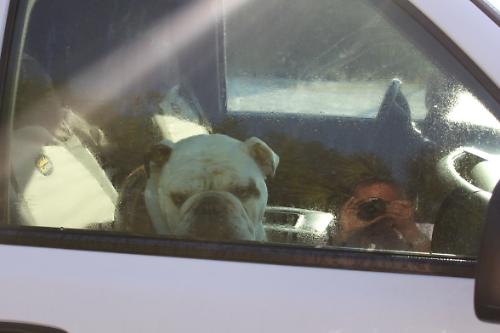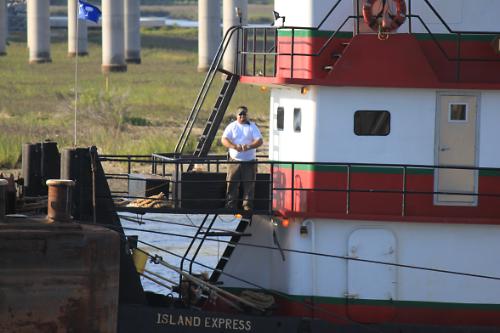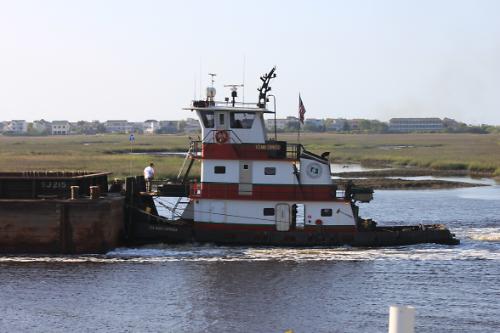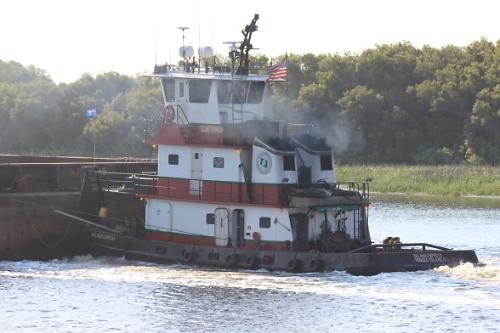 ---