"King Machine" | OIFC World Cat / Carolina Cat | 04/30/12
Sea Tow OIB Captain Charlie Wilson sent me this picture of a real gas saving king machine. 27 ft Contender or my jet ski..decisions, decisions. I would be funny to win the Jolly Mon on a jet ski.
By the way, IF you don't have Sea Tow you should get it. It is the second best purchase you can make. The first being fishing gear from the OIFC. However we have SeaTow membership packets at the OIFC.
- Capt. Rickey Beck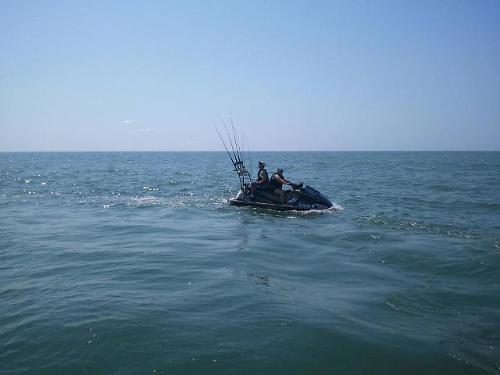 ---