"Sheephead" | Get Busy | 07/11/12
Below is a picture of a Sheephead Captain Helen Gabriel caught on Sunday in the Lockwood Folly area of Holden Beach using Gulp Bait-shrimp. The Ocean Isle Fishing Center recorded the weight as 10 lbs. 14 oz. Helen was fishing with Captain Toby Fulford.
Thanks for the picture and report Capt. Helen.
- Capt. Rickey Beck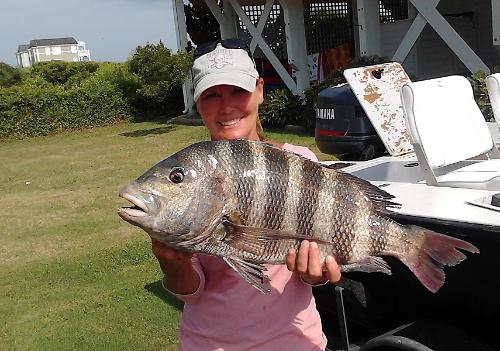 ---