"In On The Action" | OIFC World Cat / Carolina Cat | 08/25/12
The ribbon fish bite has been hot the last few days and the king fishermen have been taking advantage of the bite. I expect they will save them for the upcoming tournaments. Ribbon fish sell for $5.00 each so they are sitting on a gold mine if they decide to sell them.
The picture below is some Corey Bellemy caught.
- Capt. Rickey Beck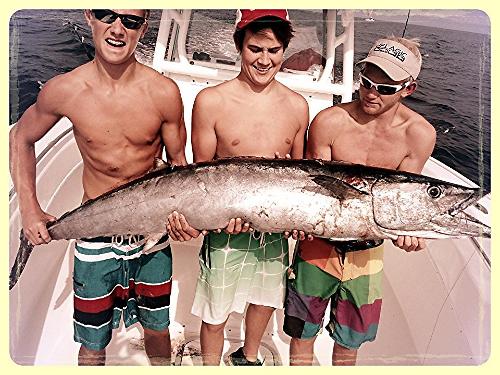 ---