"Family Fun at its Best" | Tiberias - 22' | 08/04/12
It is the dog days of summer and the heat has been difficult to beat. Numbers of flounder have moved into deeper water onto the nearshore structures along the beach front. The winds have been calm, but the seas have been a little sloppy to take my charters out into the ocean. The backwater target species this week has been the red drum and trout. Floating live shrimp under a slip cork has been producing mostly trout with a few drum in the mix. Carolina rigs baited with shrimp, pogies, or mullet have produced mostly red drum with a few trout in the mix. I suggest having all three baits in your livewell. The red drum have been changing up their diets daily, sometimes hourly. Flounder are still being caught inshore, but most are undersize with just a few keepers. Below are a few highlights from this week. Check out our facebook page to see more pictures from this weeks action. Thanks to all the families that fished with me this week. I have had a blast watching the kids battle with some nice redfish! It has been awesome! I love kids! See ya on the water!
Johnson Family...you guys are in the Brunswick Beacon this week August 2nd
Chelsea, you also made the paper...Check out Jeffery Weeks articles with the Brunswick Beacon, great information about our fishing this time of year. Thanks again everyone for fishing with me this week!
- Capt. Jacob Frick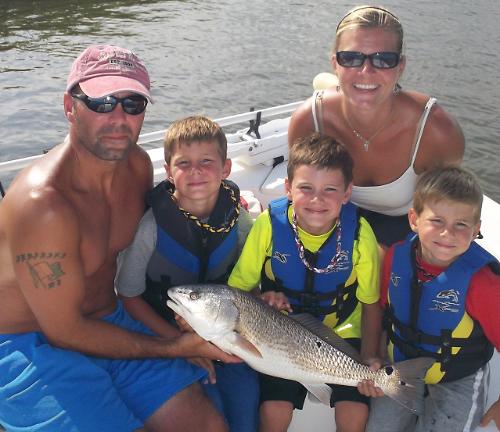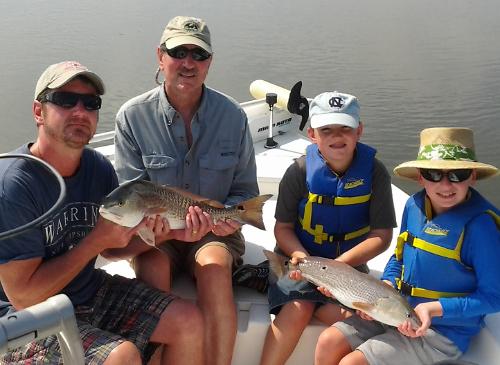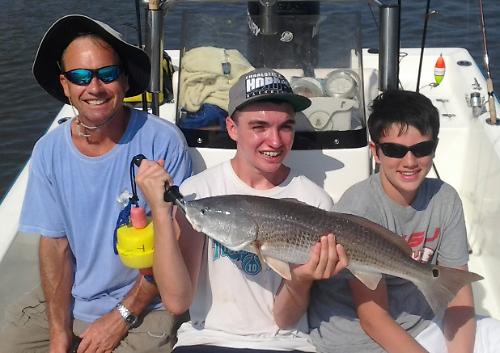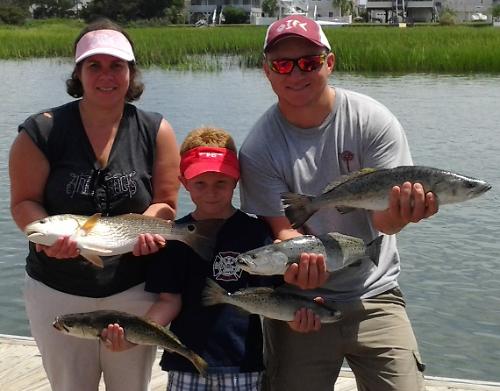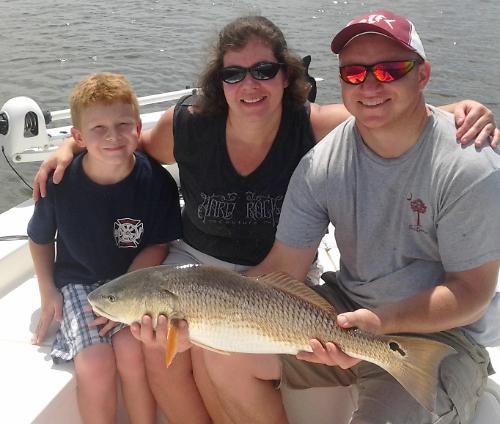 ---