"1,000 Words" | OIFC World Cat / Carolina Cat | 08/02/12
A gazillion well wishers have sent their thoughts, prayers and kind words wishing Captain a speedy recovery. They are working.
With the permission Of Brant and Amy I am posting this picture she just sent me. And of course Brant's on the phone taking care of business...Thank God!!!!
- Capt. Rickey Beck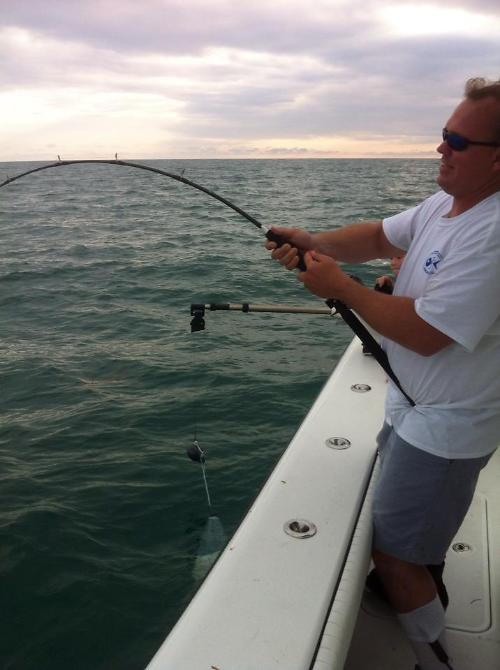 ---