"Proof" | OIFC World Cat / Carolina Cat | 10/10/12
Eddy Jones is proof that Capt. Brant's Custom Cast Nets are the real deal and can stand up to most any test. Last week while throwing on some pogies at the Shallotte Inlet Eddy caught a 28" red drum.
A couple of years ago Capt. Jeff Beck caught a 42" drum at the Shallotte Inlet doing the same thing. We're still using the same net.
- Capt. Rickey Beck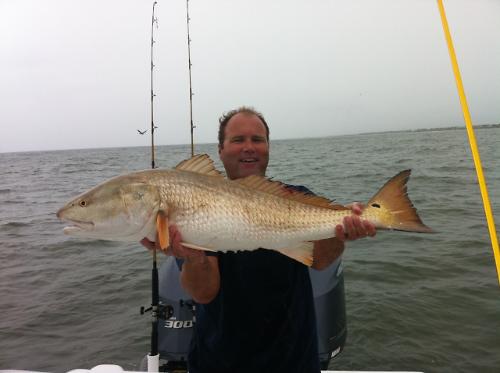 ---