"Kings At The Atlantic Ledge" | OIFC World Cat / Carolina Cat | 11/11/12
I posted 1 pcture of these guys on the "real time" portion of the Report. Here are a couple of more with better shots. At least the best we could do with the subject matter...Just kidding guys.
This is of the father-son team of Timmy and Allen Hinon, fishing the "Miss Reagan". They limited on kings by noon. They were fishing the Atlantic Ledge in 66 degree water when they struck pay dirt. It was good news to find out the kings are still around.
Thanks for dropping by and letting us get some pictures.
- Capt. Rickey Beck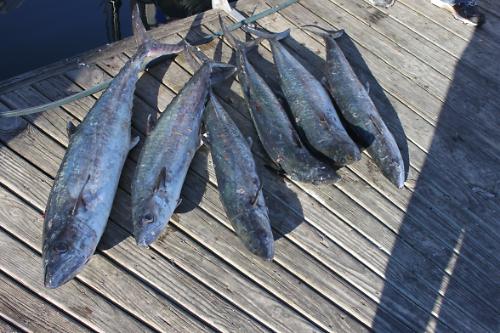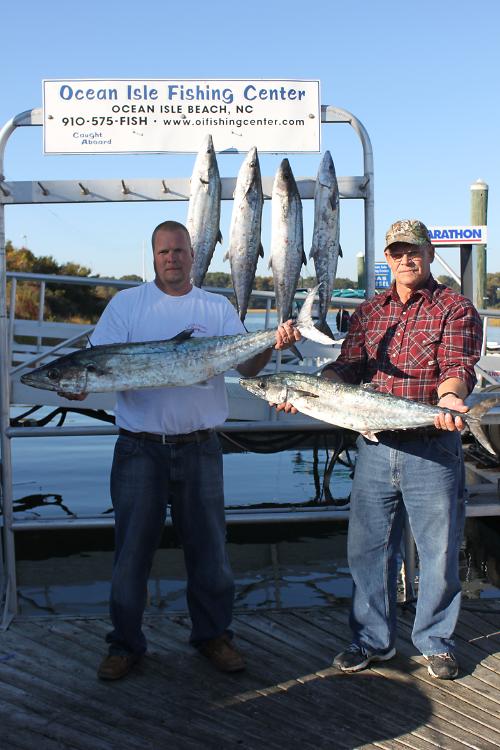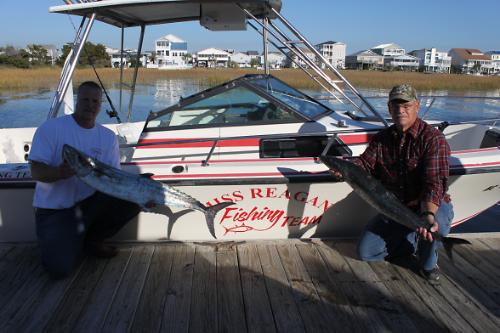 ---