"Thursday's Action" | OIFC World Cat / Carolina Cat | 09/14/12
Capt. Chris Dew and Capt. Chris Dawson took a charter near shore fishing Thursday. They caught 55 Spanish Mackeral and several blues trolling with spoons between the Youpon Reef and the Lockwood Folly Inlet.
Better yet Capt. Chris said the bait was holding thick right off Holden beach, the water was 80 degrees and king green.. The kings should be near shore in the next couple of weeks. For now, Captain Brant says we should fish in 80 ft. of water depth and suggested the Atlantic Ledge area. I'll get an update from Capt. Chris Dew in the morning and will post it.
- Capt. Rickey Beck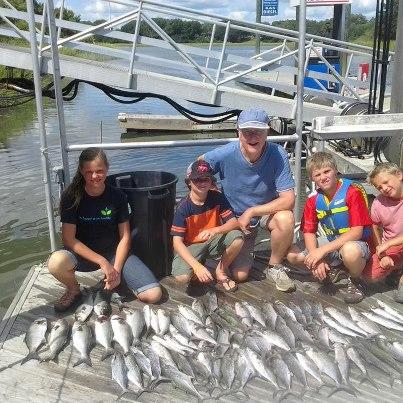 ---