"Bryan Freeman's Yellowfin" | Do Work / OIFC | 05/01/13
Bryan reports:49 fathoms... not the other side of the gulf stream this time! I know this is up the line from you, but there were plenty of yellowfin caught waaaay to the southern of us too... within range. Anyway, here are a couple action photos from a really fun day.

Thanks Bryan!!!
Reminder, if you have a report with pictures you would like to share email them to me at sunset69@atmc.net.
- Capt. Rickey Beck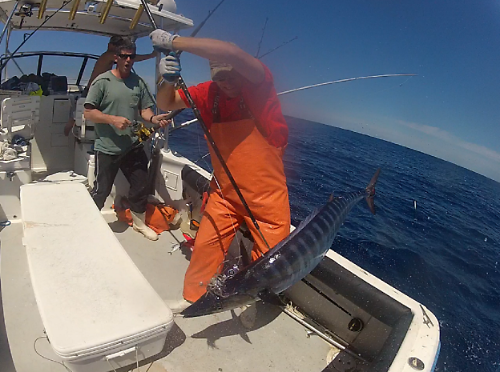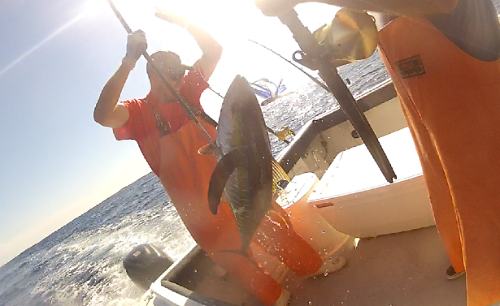 ---