"Fisherman's Post Flounder Tournament" | Tiberias - 22' | 05/24/13
The full moon has brought some more flounder into the backwater. It is looking like things are going to be just right for the flounder tournament. I sure hope I can find a few of these on the day it counts. Red drum, black drum, flounder and trout are all here somewhere in the backwater. Flounder should be the main target right now as more and more start to filter in from the ocean. Red drum are always hanging around somewhere, but have been stubbornly hard to find lately. Trout are scattered all through the backwater and tossing a 1/4 red jig head tipped with your favorite soft plastic just might catch a few.
Live bait report...the menhaden have shown up in front of Ocean Isle Marina...they have been a little bit larger that I would like, but great big flounder bait and perfect for cobia. If you like smaller ones you will have to catch several net fulls and pick out the smaller ones.
Be safe out there...its going to be a busy waterway this weekend! See ya on the water!
- Capt. Jacob Frick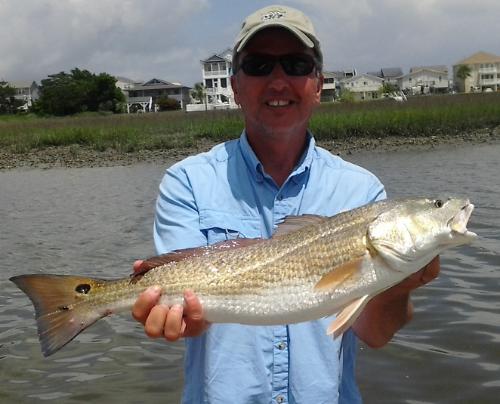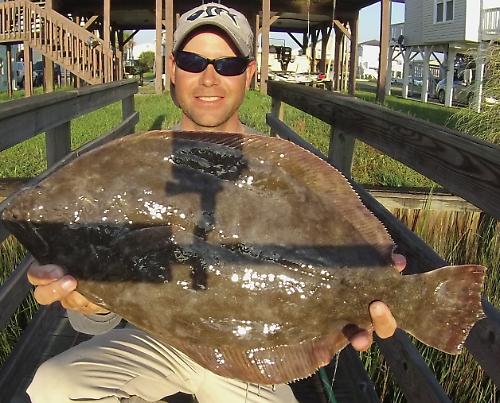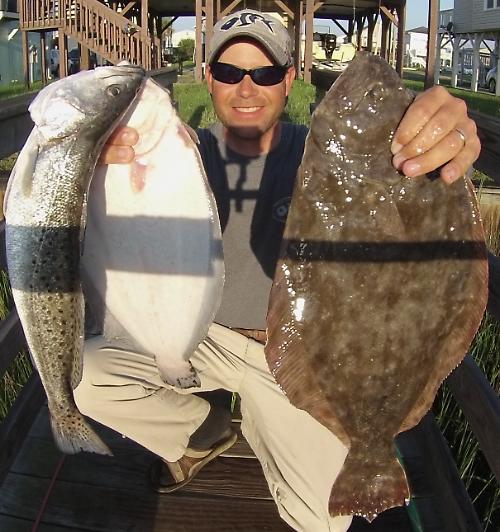 ---