"Dr. Lendall Suh Report" | Do Work / OIFC | 05/13/13
I wanted to share some fishing phots. I will be unable to fish the Far Out Shoot Out because I am back in Cincinnati and preparing for a medical mission to the country of Jordan. Nevertheless I wanted to share some info to help the tournament participants.

We fished the area of 100/400 and Blackjack on Thursday and caught 8 Dolphin and 2 Wahoos both under 35 pounds. We had better weather on Friday at the Winyah Scarp area (we were able to run home in 1 hour and 25 minutes at 50+mph comfortably). We caught 8 Dolphin and 2 quality Wahoos which measured 56 inches and 59 inches and produced citations for my out of town guests.
The size of the dolphin and wahoo were better in the southern areas. If I were fishing the Far Out Shootout, I would fish the Winyah Scarp area.

Attached are some photos.
Thank you for your report and good luck on your mission Dr. Suh.
As always, if you have a repor with picturest you would like to shar email them to me at sunset69@atmc.net.
- Capt. Rickey Beck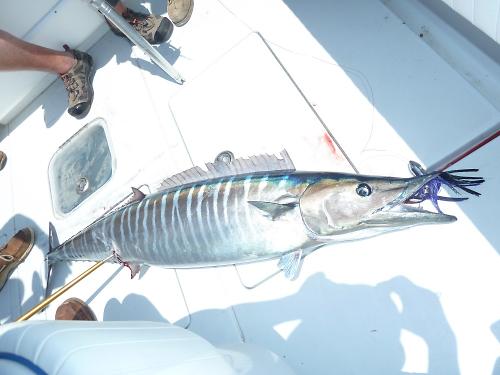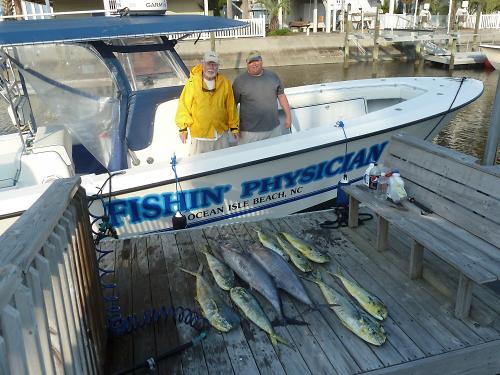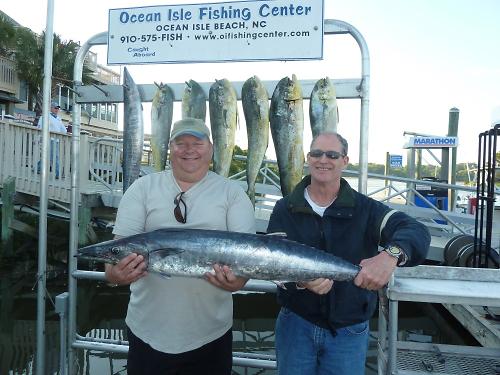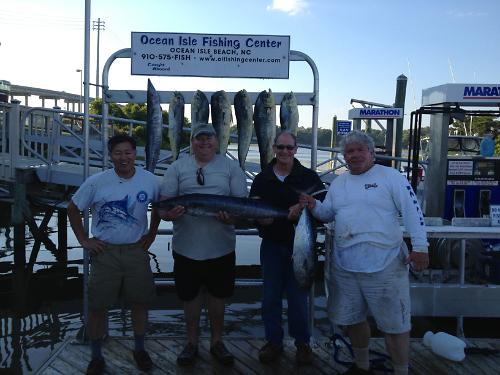 ---