"Widespread" | Hail Yeah / OIFC | 05/31/13
I got a chance to hop on board the infamous "Widespread" with Nesbitt Noble, Eddie Julian and Gregory Lane on a grouper mission. We loaded up with pogies on the west side of Shallotte Inlet in 12' of water and were on our way by 6:30 am. Our goal was to see what was biting in 100' of water. We tried several areas picking up a couple of scamps and feeding the 3-4 pound seabass. Around 11:30 the bite picked up and we caught 7 more scamps and a gag. The bite lasted about an hour and shut back down. We did not see any kings, cobia or mahi and the scattered weed would make trolling difficult at best.
The good news for tomorrow is the opening of the seabass. The seabass were thick and it was hard to get a live bait passed them. Seabass are a ton of fun to catch and a great way to introduce a kid to bottom fishing. Stop by the store before you head offshore and be sure to pick up plenty of hooks, sinkers and squid.
Good luck
- Brian Aycock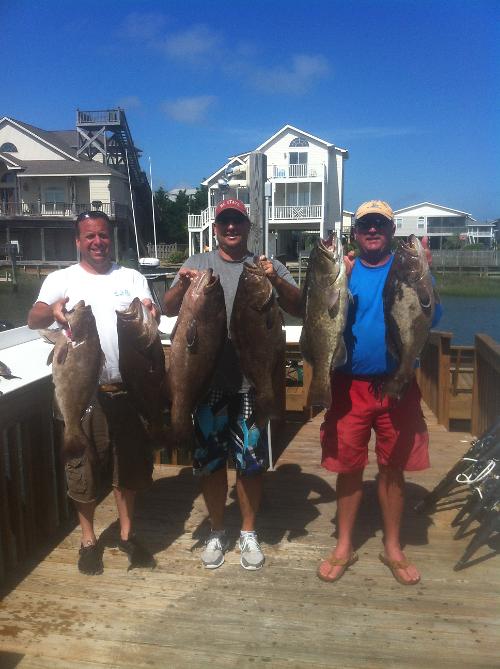 ---