"Catfish in the ICW?" | Do Work / OIFC | 07/01/13
That's right. Once you cross under the Little River bridge the ICW begins to become fresh water so it can support catfish. I haven't got a bream or crappie report.
Below are pictures of what Team Snooky's/The Law do when the ocean is too nasty to go king fishing. Pictured are Jeff Drake & Reed Todd age 7 of North Myrtle Beach and one of the catfish they caught. Reed is a tough cookie to fish in the rain we had yesterday. Behind the camera is Captain Michelle Drake of Team Snooky's and Captain of the Getaway Adventures Dolphin Tour Boat based out of Little River. Getaway Adventures is a proud sponsor of Team OIFC.
Thanks for the report Captain Drake. It warms the OIFC's collective heart to see young people fishing. If ya'll have any stories supported by pictures please send them to me at sunset69@atmc.net.
- Capt. Rickey Beck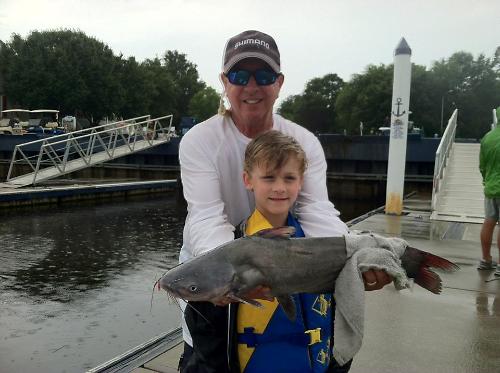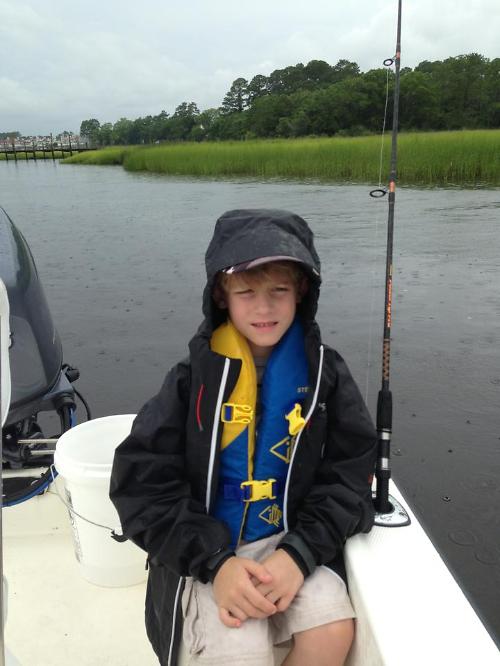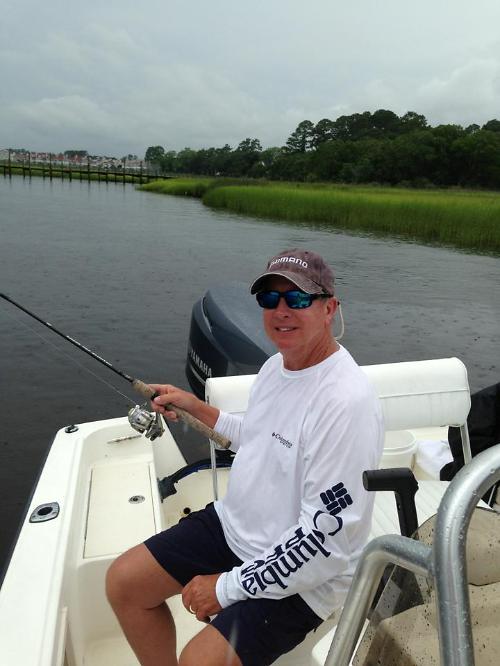 ---