"Filming of OIFC No Limits Fishing TV Show" | OIFC | 05/30/13
Today I auditioned for the new TV program on ATMC "OIFC No Limits Fishing" staring Captains Brant & Barrett. I'm not sure how the tryout went but I was told "Don't call us...we'll call you".
All was not lost though. We had a blast catching several nice cobia and playing with amberjacks, and I took some pretty good pictures. Ya think we caught this cobia on a yellow buck tail tipped in squid. Also if you have issues gaffing...use the Capt. Brant method and pull them in the boat by hand.
I've also posted some pretty cool videos on our Facebook page.
As always..keep the pics and reports coming to me at sunset69@atmc.net
- Capt. Rickey Beck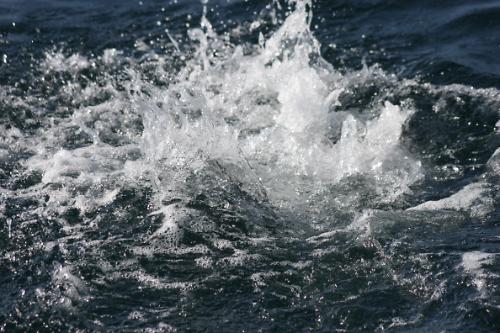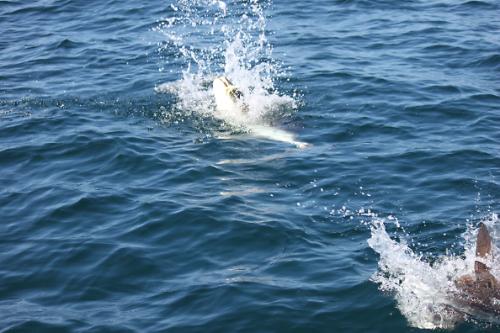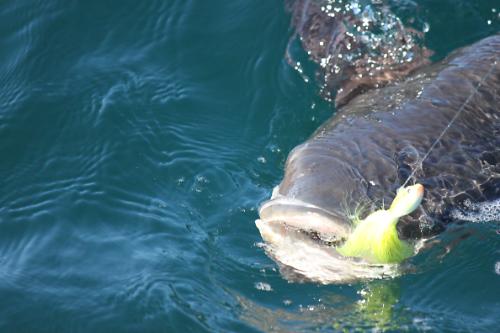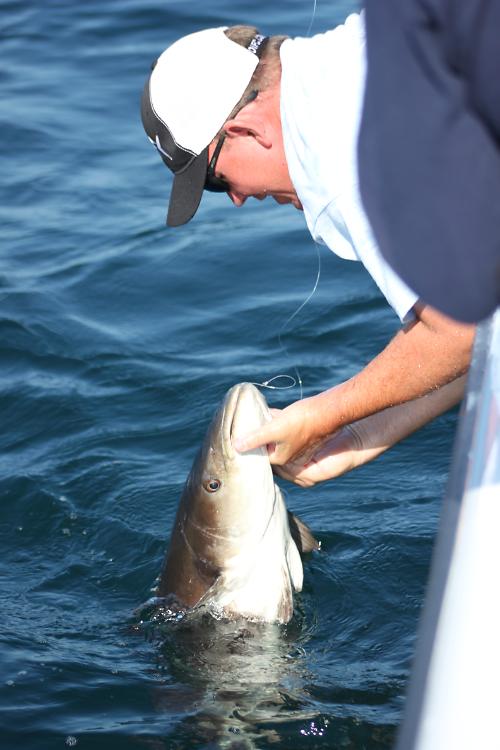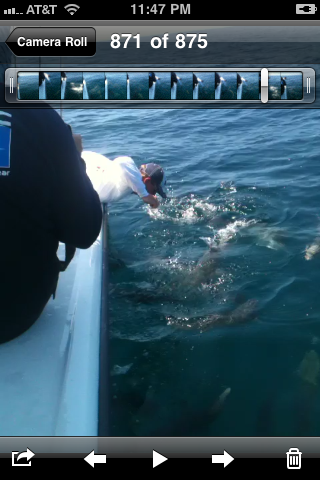 ---