"Sail Fish Catch & Release" | OIFC World Cat / Carolina Cat | 07/31/13
Misty Tucker fished aboard the Fineboy II with Capt. George Lepper on Saturday (7/27) at the 70 ft hole, hooked a 45#-55# range sailfish, it was magical to watch this fish dance 4-5 times across the water on its tail trying to shake the hook. After a 40 minute fight and retrieving 250-300 yards of line we successfully released this beautiful fish back into the ocean...this was the first sailfish catch and release for Team Fineboy II.
Thank you for the picture and the fine report.
If you have a report & picture send them to me at sunset69@atmc.net..Thx
- Capt. Rickey Beck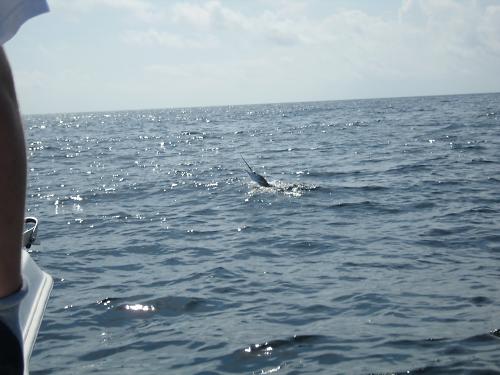 ---