"Blue Pearl" | Do Work / OIFC | 08/23/13
Butch Myers fished today with Mike kennerly on his boat, a 31 cape Horn named The Blue Pearl.
They had four Cudas from 140' until they got into deeper water at 240'. Then they picked up these two AUGUST Wahoo. Water was 80 everywhere and a clean blue out deep. The Blue Pearl stopped on the way back in at 80' and caught some nice Seabass 14 - 16" and then ran on in.
Thanks for the report Butch & Mike. Mike the OIFC crew wishes you the best with your knees.
If anyone has any reports with pictures please send them to me at Sunset69@atmc.net.
- Capt. Rickey Beck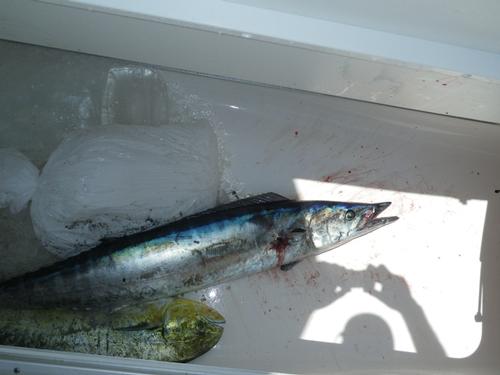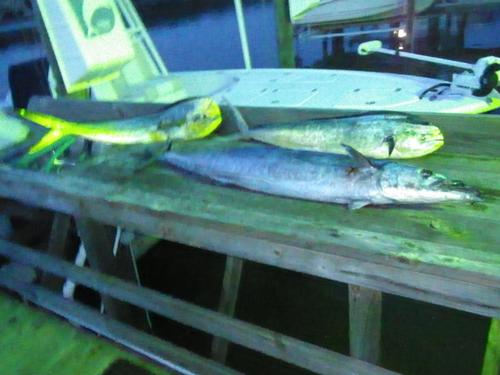 ---