"Backwater School and Report" | Tiberias - 22' | 04/13/14
If you are interested in picking a Captain's brain for a day then you should consider signing up for our backwater school May 2nd and 3rd. A land class will be held on May 2nd from 5 to 7pm at the OIFC. We will fish a full day on May 3rd using the techniques discussed in class. Currently two slots are available for this class. Call immediately to reserve your spot.
Our backwaters are slam full of small critters. Spots, croakers, whiting, pinfish and even a few small flounder have started to invade our waters. Speckled trout have been biting for a few weeks with most being on the small size. The trout fishery is closed for harvest until June 15th, so they are catch and release only. I have run into a few trout between 19 and 21 inches, but not very many yet. The bigger ones should start to show up anyday now. Redfish have been the primary target as they are just pure fun to tug on. The action has been hit or miss with the redfish. I have seen a few small schools and more loners than in weeks past. I suspect the warmer weather and the availability of food has them on the move. We have managed to snag a few fish on each trip this week, but not without hard work. We have tried a variety of baits each day and all have been productive at different times. Live mud minnows, fresh chunk crab, and soft plastics have all produced redfish in the middle of the slot. The fish do seem to be on the move and scattered a bit. Things should start to settle into a better pattern in the coming weeks as menhaden schools and shrimp start to push out of the mud. See ya on the water!
- Capt. Jacob Frick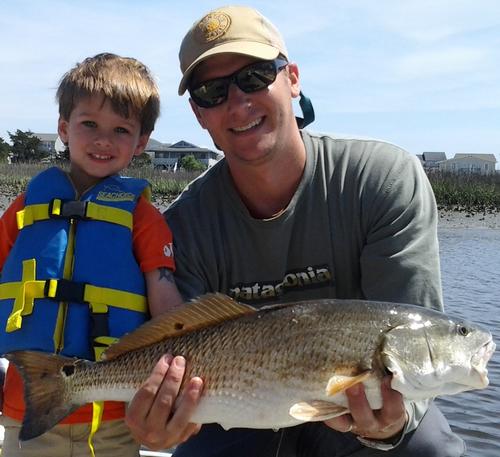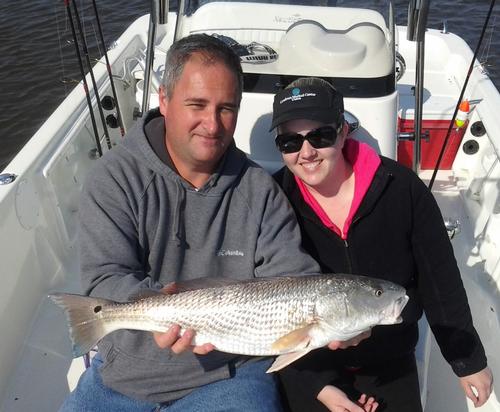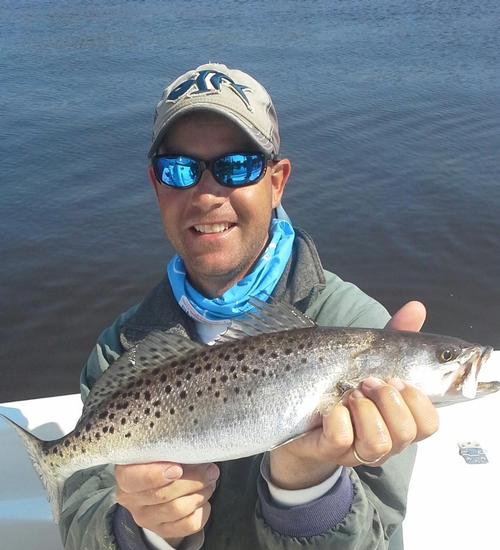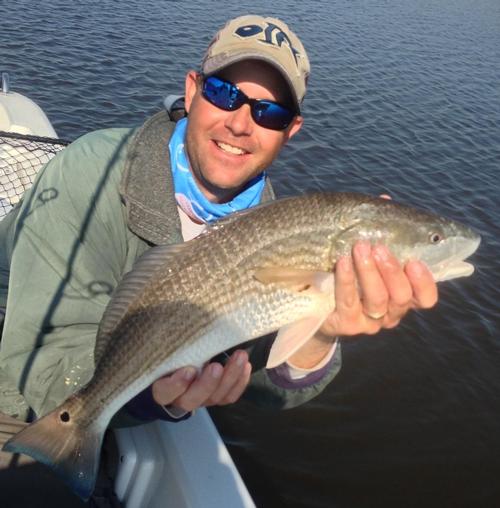 ---