"Fish Report & Thanksgiving Sale" | OIFC | 11/21/17
Big Fishing Weekend Ahead
Inshore:
Capt. Jacob and Capt. Jeff both report extremely good fishing for Speckled Trout, throwing in quite a few Flounder, Red Drum and Black Drum in the mix. Hot spots have included Saucepan Creek area, Shallotte River area up past Holden Seafood, Rock wall in back of Shallotte Inlet, Ocean Isle and Sunset Beach bridges and Little River Jetties. OIFC HAS LIVE SHRIMP and without a doubt that is a very effective way to fish for Trout and other inshore species. However, the water has cleared up nicely and the Trout are responding to artificials; and thus with clearer water, you will want to choose colors that are more natural.
Check out this HOW-TO from Capt. Jacob on using artificials for Speckled Trout- CLICK HERE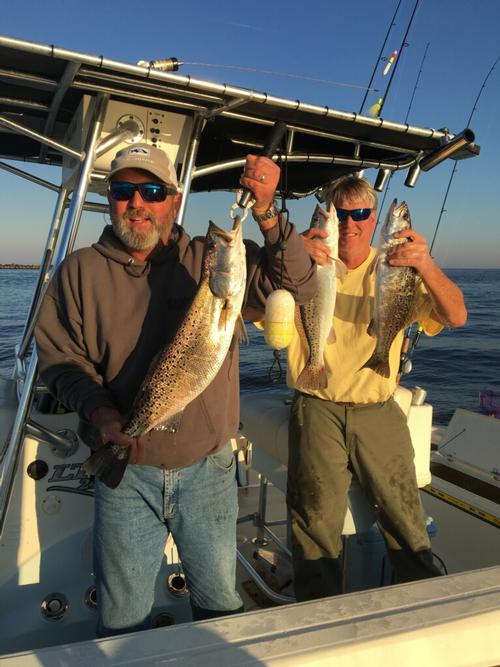 ---
Offshore:
We learned last year that November is the new October, and this year is no different. Fishing for King Mackerel, Grouper and Wahoo is very good. The Kings are going to be holding in the 65'-80' depth range at spots such as the Shark Hole, Jungle, Atlantic Ledge, York Hole and Horseshoe. The Menhaden have gotten tough to catch on the beach, so I wouldn't spend any time with that but rather focus on using dead Cigar Minnows and jigging live Cigars on the fishing grounds. The Grouper are in the same places you are King Mackerel fishing right now. A live Cigar Minnow will get a bite; the key is to be anchored up directly over the structure. The Wahoo bite has been good at the MacMarle'n and Winyah Scarp ledge areas. It has seemed the best fishing has been inshore of the break from 140'-180' as of late. There will also be Blackfin mixed out there as well.
CLICK HERE for How-To on Grouper fishing
CLICK HERE for How-To on Wahoo fishing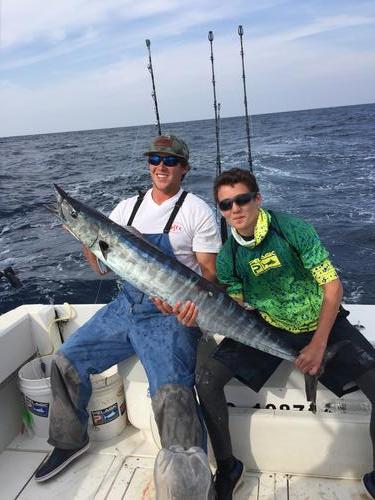 ---
We hope to see you this upcoming holiday weekend. Use the sale opportunity to fill someone's or your own stocking. Tis' the season.
---
- Capt. Brant McMullan
---